Are You Excited about the Maestros of Tomorrow?
Support our Conducting Course!
Many eminent graduates of the course in conducting at the Hanns Eisler School serve today as principal conductors, among them Lahav Shani, Vladimir Jurowski, Kristiina Poska, Gabriel Feltz, Sebastian Weigle, Elias Grandy, and Shiyeon Sung. Our students have been prizewinners at renowned international conducting competitions, and productive associations with former professors from the course in conducting often continue for many years after graduation.

Practical experience in orchestra rehearsals
An essential aspect of studies in conducting is practical in nature – direct contact with orchestral musicians from the conductor's podium. But it is expensive to engage an entire orchestra for a conducting course, allowing aspiring conductors to rehearse with a professional ensemble. Which is why the Hanns Eisler School works with partner orchestras in Neubrandenburg, Frankfurt/Oder, Cottbus, and Karlovy Vary.
Lend your support to the maestros of tomorrow, and offer them an opportunity to rehearse with professional orchestras on a regular basis!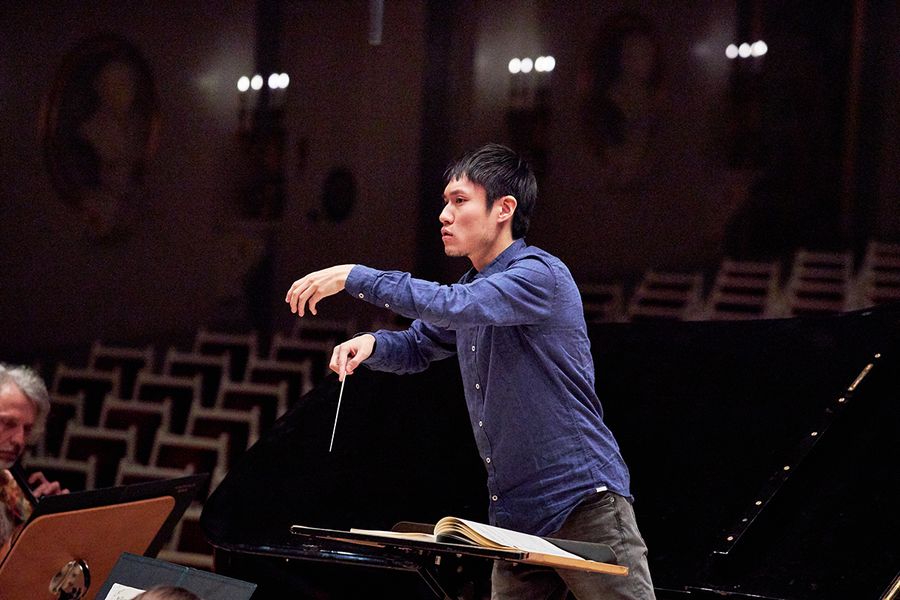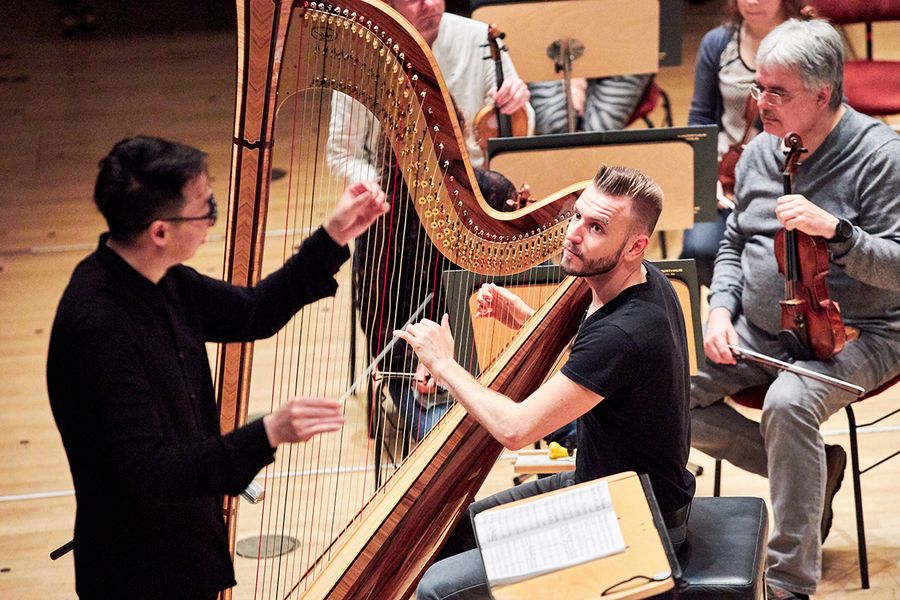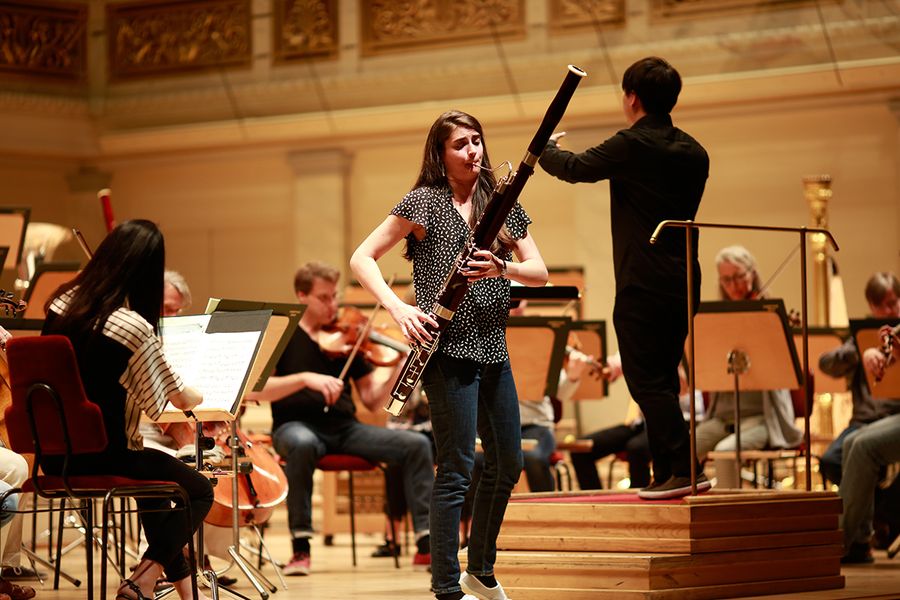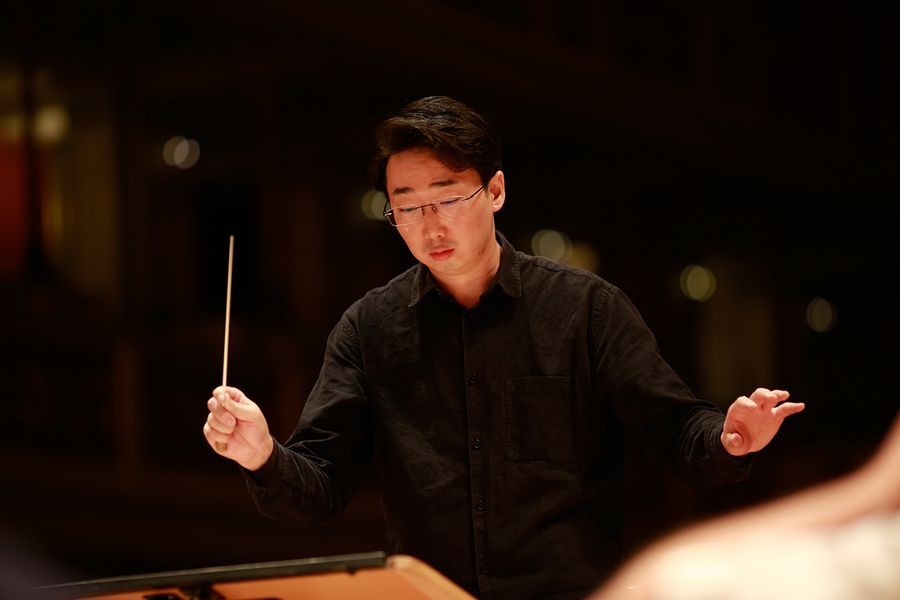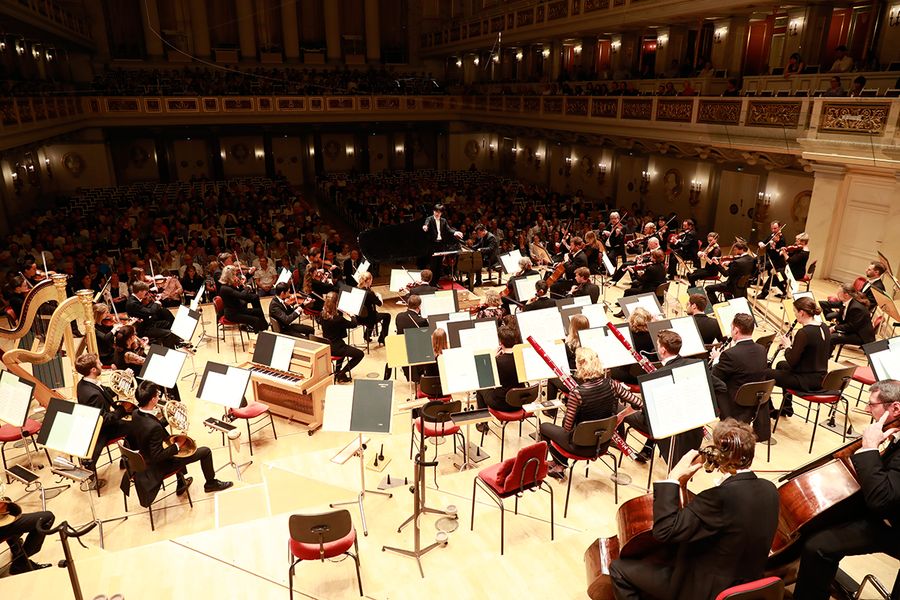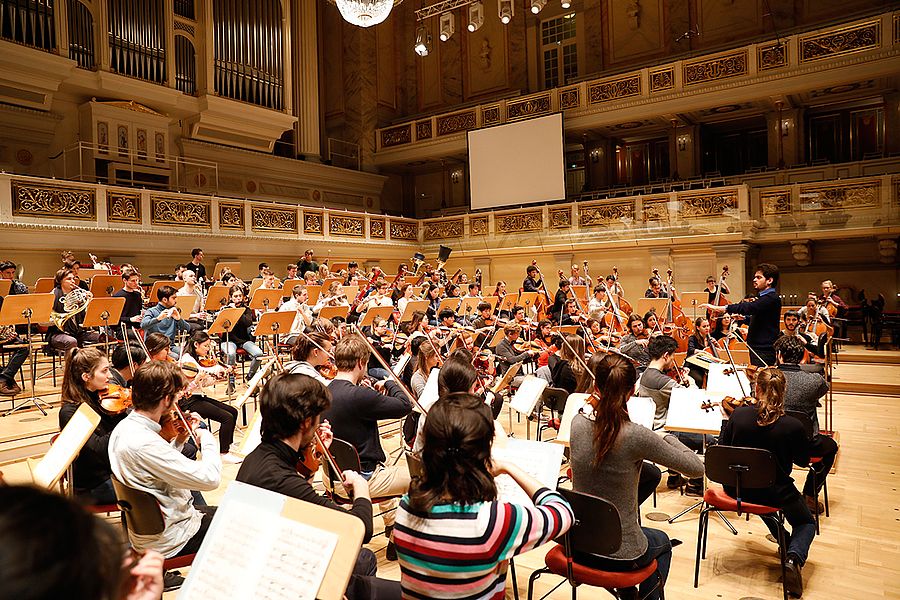 In Berlin, the artistic milieu is invaluable for young musicians, and for aspiring conductors in particular. Amidst this multiplicity of outstanding orchestras and conductors, formal instruction is only one aspect of an artist's training. At least as important is practical experience, visits to the rehearsals of great conductors and orchestras, and collaborations with other musicians. In fact, intellectual and artistic life in Berlin on the whole is a marvel to behold – a fortunate circumstance for us as instructors at the Hanns Eisler School, toward which we bear a special responsibility. I have always regarded it as a great privilege and my good fortune to teach at this institution, where I am able to contribute to the training of conductors."
Prof. Christian Ehwald
Learning from the masters
Future success at the orchestra podium is not solely attributable to the instruction received at the Hanns Eisler School – as a matter of course, students also attend rehearsals of the great Berlin orchestras in the Philharmonie and the Konzerthaus, seeking out exchanges of ideas with the conductors of many different ensembles. At the School, we strive to prepare our conducting students for international concert podiums by offering regular master classes with principal conductors from the German capital, as well as other experienced orchestra conductors.

Nurture an international conducting career from its beginnings and support us in financing master classes for the course in conducting!