Anne Luisa Kramb winner of the German Music Competition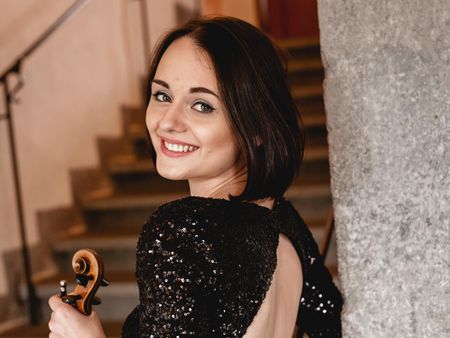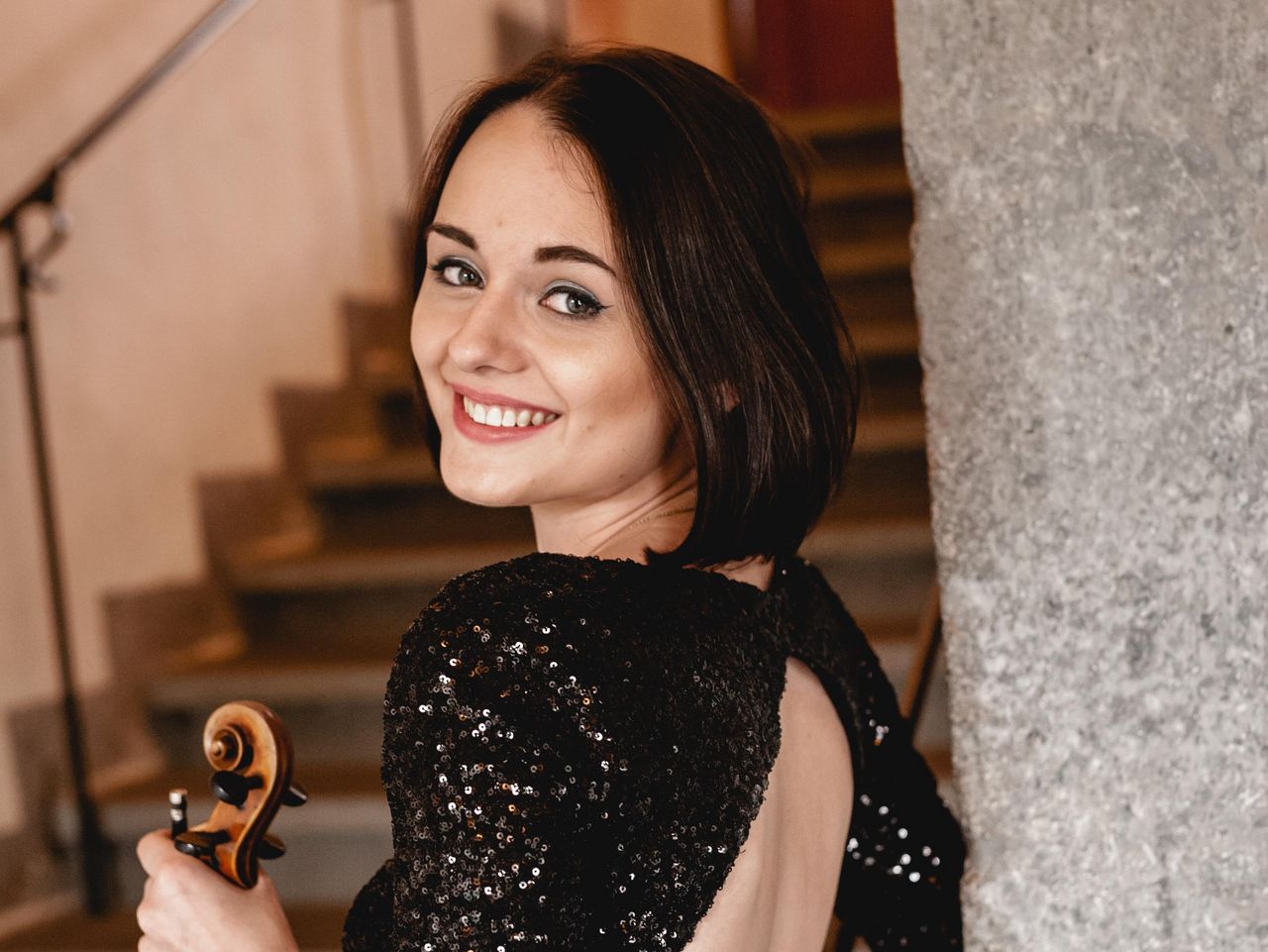 Anne Luisa Kramb is a winner of the German Music Competition 2022. She studies at the Eisler in the class of Prof. Antje Weithaas. The German Music Competition of the German Music Council took place in Bonn this year, and the jury was chaired by the violinist Oliver Wille. The three winners receive prize money, are included in the concert funding and can record their own CD on the GENUIN label.
In addition, several Eisler students or alumni were awarded a scholarship from the music competition, which is linked to the arrangement of concerts. These 12 outstanding soloists and 6 ensembles include the Elaia Quartet, who are studying chamber music with Prof. Wolfgang Redik, the two clarinettists Lauriane Maudry and Susanne Geuer from the class of Prof. Martin Spangenberg, and the bassoonist Michaela Špačková, currently taking her Konzertexamen with Professor Volker Tessmann.
The violinist Anne Luisa Kramb (*2000) has been a student at the Hanns Eisler School of Music Berlin since October 2019. Before that, she studied at the HfMDK Frankfurt and the Kronberg Academy, among others. As a winner of international competitions, including the Louis Spohr Competition, the international Manhattan Music Competition and the Menuhin Competition in London, she has performed with the Staatskapelle Weimar, the MDR Symphony Orchestra and the Göttingen Symphony Orchestra, among others. She was invited to the Rheingau Music Festival, the Festspiele Mecklenburg-Vorpommern, Carnegie Hall, the Berlin Philharmonic and the Kiev Philharmonic. Anne Luisa Kramb is a recipient of grants from various foundations and plays a violin by Antonio Stradivari from 1724, which was made available to her from a private collection.
The support provided by the German Music Competition is extensive and long-term: around 150 concerts with prizewinners from the DMW take place every year as solo concerts with orchestra. In addition, the scholarship holders play around 180 chamber concerts per season as part of the concert funding of the German Music Competition.