Christa-Maria Stangorra Member of the Berlin Philharmonic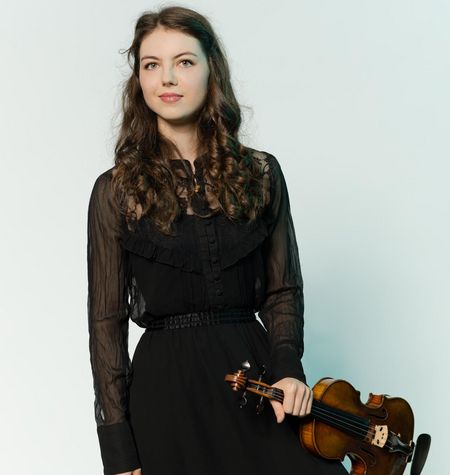 The 27-year-old violinist and Eisler graduate Christa-Maria Stangorra won the audition for a permanent position with the Berlin Philharmonic and began her probationary period as a member of the second violins in May 2022. In April 2022 she completed her master's degree with Prof. Ning Feng. Since 2021 she has been a scholarship holder of the Karajan Academy.
Christa-Maria Stangorra received her first violin lessons at the age of four and later studied in London, Hamburg, Sion and Florence. The scholarship holder of the "Studienstiftung des Deutschen Volkes" and the "Villa Musica Rheinland-Pfalz" gave concerts several times in London's Wigmore Hall, in the Ateneo Madrid and at the Mecklenburg-Vorpommern Festival. As a member of the LGT Young Soloists, she performed at the Tonhalle Zurich, the Rheingau Music Festival and the Victoria Hall in Singapore and recorded several albums. In 2018 she was a guest at the Zermatt Music Festival in the Scharoun Ensemble of the Berlin Philharmonic.
Christa-Maria Stangorra plays a violin by Giovanni Francesco Pressenda from 1823 owned by the Federal Republic of Germany, on loan from the German Musical Instrument Fund.