The Berlin opera directors in conversation at the Eisler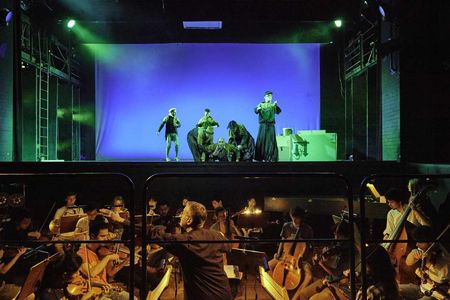 Does opera have a future? And if so, what does it look like?
The music theater directing course steeped in tradition at the Hanns Eisler Academy of Music in Berlin has invited the directors of the three Berlin opera houses to a panel discussion in the studio hall to talk to students, teachers and the audience about the future of opera.
Above all, the panel discussion is intended to give students an insight into the future of opera houses and the medium of opera from an artistic and economic point of view, and to deal with the question of what basic requirements are expected of graduating students in the fields of conducting, singing and directing in the future.
WED 09. NOV 2022 | 18:30 H
Studiosaal, Charlottenstraße 55
Panel discussion with
Matthias Schulz, Intendant der Staatsoper Unter den Linden
Dietmar Schwarz, Intendant der Deutschen Oper Berlin
Thomas Fehrle, Geschäftsführender Direktor der Deutschen Oper Berlin
Susanne Moser, Intendantin und Geschäftsführende Direktorin der Komischen Oper Berlin
Philip Bröking, Intendant und Operndirektor der Komischen Oper Berlin
Prof. Claus Unzen, Moderation, Leiter der Studiengangs Regie