Eisler alumni permanent members of the Kammerakademie Potsdam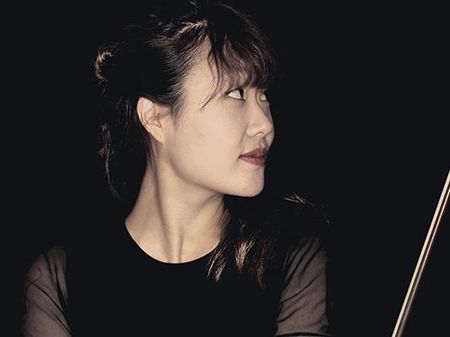 In 2021, Eisler graduate Suyeon Kang became concertmaster of the Kammerakademie Potsdam, the orchestra of the Brandenburg state capital. The leader of the second violins in the Chamber Academy also comes from the violin class of Prof. Antje Weithaas: Maia Cabeza completed her master's degree at the Eisler in 2018. With the bassoonist Florian Bensch from the class of Prof. Volker Tessmann, all three alumni were appointed permanent members of the renowned ensemble in 2021.
Born in southern Croatia and raised in Canada and Australia, the violinist Suyeon Kang has won prizes at numerous international competitions, including Indianapolis, Yehudi Menuhin, Buenos Aires, Bayreuth, Leopold Mozart and the Princess Astrid International Music Prize. She performs as a soloist with many European, Australian and Asian orchestras and is also a sought-after chamber musician. In 2020 she released her debut album with the string trios op. 9 by Ludwig van Beethoven, a second CD production with op. 3 and 8 followed shortly afterwards. Kang completed her concert exam and master's degree with the highest distinction and has also held a teaching position as an assistant to Prof. Weithaas at the university since 2016. The Kammerakademie Potsdam has been engaged as a concertmaster since 2019.
The Canadian-American violinist Maia Cabeza has appeared as a soloist with numerous international orchestras, such as the St. Petersburg State Orchestra, the Vienna Chamber Orchestra, the Philadelphia Orchestra, the Munich Radio Orchestra and the Detroit Symphony Orchestra. She is a prizewinner at the Leopold Mozart International Violin Competition 2013 in Augsburg, was a member of the Karajan Academy of the Berlin Philharmonic from 2012-2014 and has taken part as a chamber musician in numerous renowned festivals such as the Verbier Festival, Rheingau Festival, Schleswig-Holstein Festival and "Chamber Music Connects the World" by Kronberg Academy. In the Kammerakademie Potsdam she is section leader of the second violins.
After completing his master's degree in bassoon with Prof. Volker Tessmann, bassoonist Florian Bensch and his Xylinos Quintet began studying chamber music with Prof. Martin Spangenberg at the university in 2020. He is a scholarship holder of the Deutsche Stiftung Musikleben and a member of the Berolina Ensemble, with which he won an Opus Klassik in 2019. He has been a member of the Potsdam Chamber Academy since 2021, where he previously played regularly as a guest.