Honorary professorship for Philip Bröking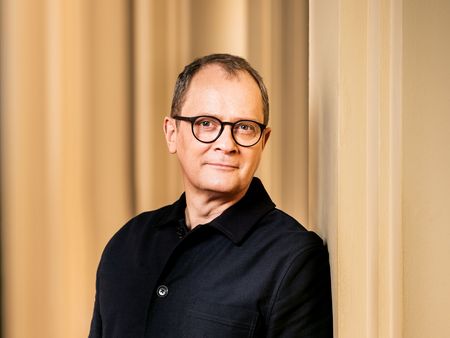 The co-director and opera director of the Komische Oper Berlin, Philip Bröking, has been appointed honorary professor at the Hanns Eisler School of Music Berlin. Prorector Prof. Andrea Tober presented Philip Bröking with the certificate of appointment today in the Rector's Office.
Prof. Philip Bröking has been teaching at the Eisler in the field of music theatre production since 2008. In recent years, this cooperation has successfully provided practical insights into the professional field as well as many directing and singing students with internships and engagements at the Komische Oper Berlin. In the future, this cooperation will be deepened through new project formats with the directing, musical theatre directing, production dramaturgy and singing courses.
Philip Bröking comes from Wuppertal and began his theatre career in 1986 as a co-founder of the TIC - Theatre in Cronenberg. At the beginning of his humanities studies at the Bergische Universität, he took over the management of the artistic operations office at the Stadttheater Pforzheim, then was a consultant to the general director and chief scheduler at the Bühnen der Hansestadt Lübeck as well as artistic operations director at the Bremer Theater.
In the summer of 2004, Philip Bröking began working at the Komische Oper Berlin, initially as director of artistic operations, and has been opera director since the 2005/06 season. He has participated as a jury member in various competitions, such as the German National Singing Competition and the International Music Theatre Competition for Direction and Stage Design RING AWARD. Since 2008 he has been a regular lecturer in directing and production design at the Hanns Eisler School of Music Berlin and at the Shanghai Theatre Academy.