SongHa Choi wins 2nd prize and Audience Choice Award at the Concours musical international de Montréal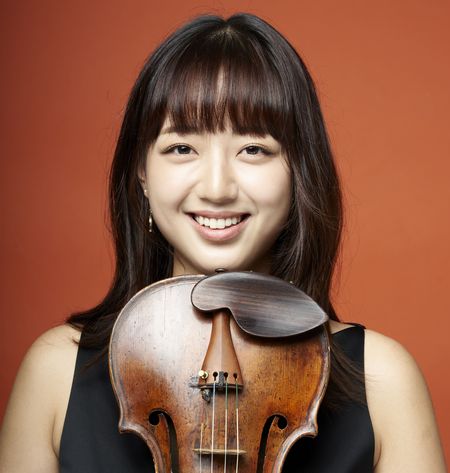 The 23-year-old violinist SongHa Choi won the second prize, endowed with 15,000 CAD, and the Audience Choice Award at the Canadian Concours musical international de Montréal.
The final round took place on 4 May with the Orchestre symphonique de Montréal conducted by Rafael Payare. SongHa Choi was also awarded for Best Sonata Award in the semi-finals and the André Bachand Award for Best Performance of a Canadian commission piece. The South Korean violinist is a Bachelor's student in Prof. Kolja Blacher's class and has been a recipient of the Lucia Loeser Scholarship at the Eisler since 2020. Previously, she graduated from the Yehudi Menuhin School in Great Britain.
She has performed as a soloist with numerous orchestras including the Lithuanian National Symphony Orchestra, Westminster Philharmonic, Barnet Symphony, Yongin Philharmonic and Sinfonia of Cambridge. She is the winner of the 2nd Prize and Audience Prize at the 2016 Yehudi Menuhin Violin Competition and the 2nd Prize, Bach Prize and Sonata Prize at the Premio Lipizer International Violin Competition and 1st Prize at the 2015 Jeunesses Musicales International Violin Competition.
Festival highlights include solo performances at the Gstaad Menuhin Festival in Switzerland, the Varna Music Festival in Bulgaria, the Keman Günleri Festival in Turkey, the Davos World Economic Forum in Switzerland and the Gower Festival in Wales. She has also actively participated in the Verbier Festival Academy, the Kronberg Academy Violin Festival, the Gstaad String Academy and the Four Seasons Winter Workshops.
Her violin and bow are on generous loan from the collection of Dr Peter Hauber.