Conductors' Workshop with the Critical Orchestra ®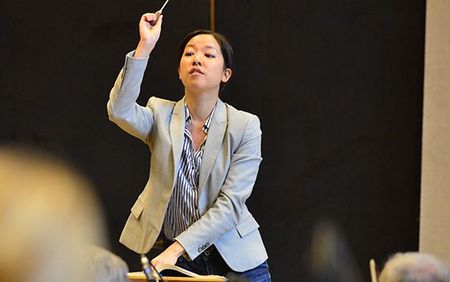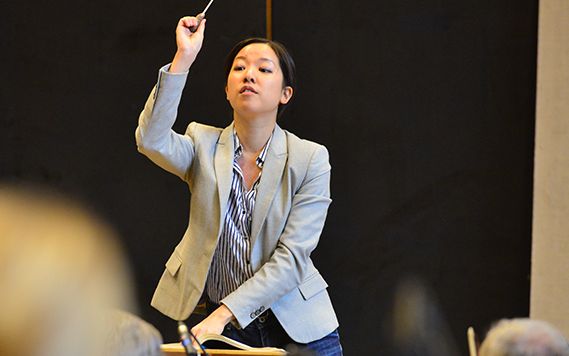 Based on a concept by Klaus Harnisch
Founded by Prof. Christhard Gössling
Conductors' Workshop with the Critical Orchestra is a project in promotion of career preparation for conductors from the perspective of influential musicians. It was founded by Prof. Christhard Gössling, President of Hanns Eisler School of Music Berlin from 2000 to 2008, and Klaus Harnisch, former manager of the German Music Council's Conductors' Forum. The initiative began in 2002 as a pilot project at Hanns Eisler School of Music Berlin.
In the Conductors' Workshop with the Critical Orchestra, conductors in training come face to face with experienced orchestra musicians in an unconventional setting that cannot be recreated neither during training, nor in later professional practice as a conductor:
The workshop provides conductors with an experimental platform on which to trial their acquired repertoire of conducting skills, transmit their visions to the orchestra and stimulate the musicians into bringing these visions to life.
The Critical Orchestra accompanies the conductors as a collective instrument. Simultaneously, it articulates that which it expects of a conductor frankly and openly: the presence of the conductor's formative energy in the entire orchestral space. The orchestra opens its arsenal of instrumental creative possibilities to the conductor and reacts upon perceived conducting weaknesses, discouraging the release of this arsenal, with constructive criticism aimed at overcoming such deficits.
The Critical Orchestra, newly formed each year, is led by concertmasters, principal instrumentalists and solo winds from all of Berlin's and other renowned German orchestras.
Das Kritische Orchester ®
XVII. Conductors' Workshop from the 19th to the 23rd of June 2019
The application period ends on 28th February 2019.

Venue:
Hochschule für Musik Hanns Eisler Berlin
Standort Charlottenstraße 55
10117 Berlin
Further information at www.dirigentenforum.de
Das Kritische Orchester - Bildergalerie