Locations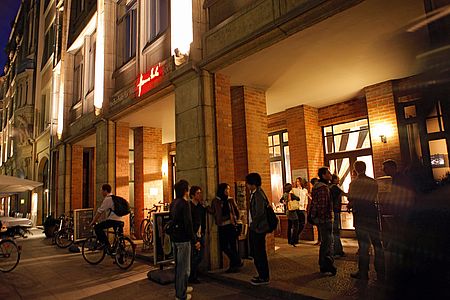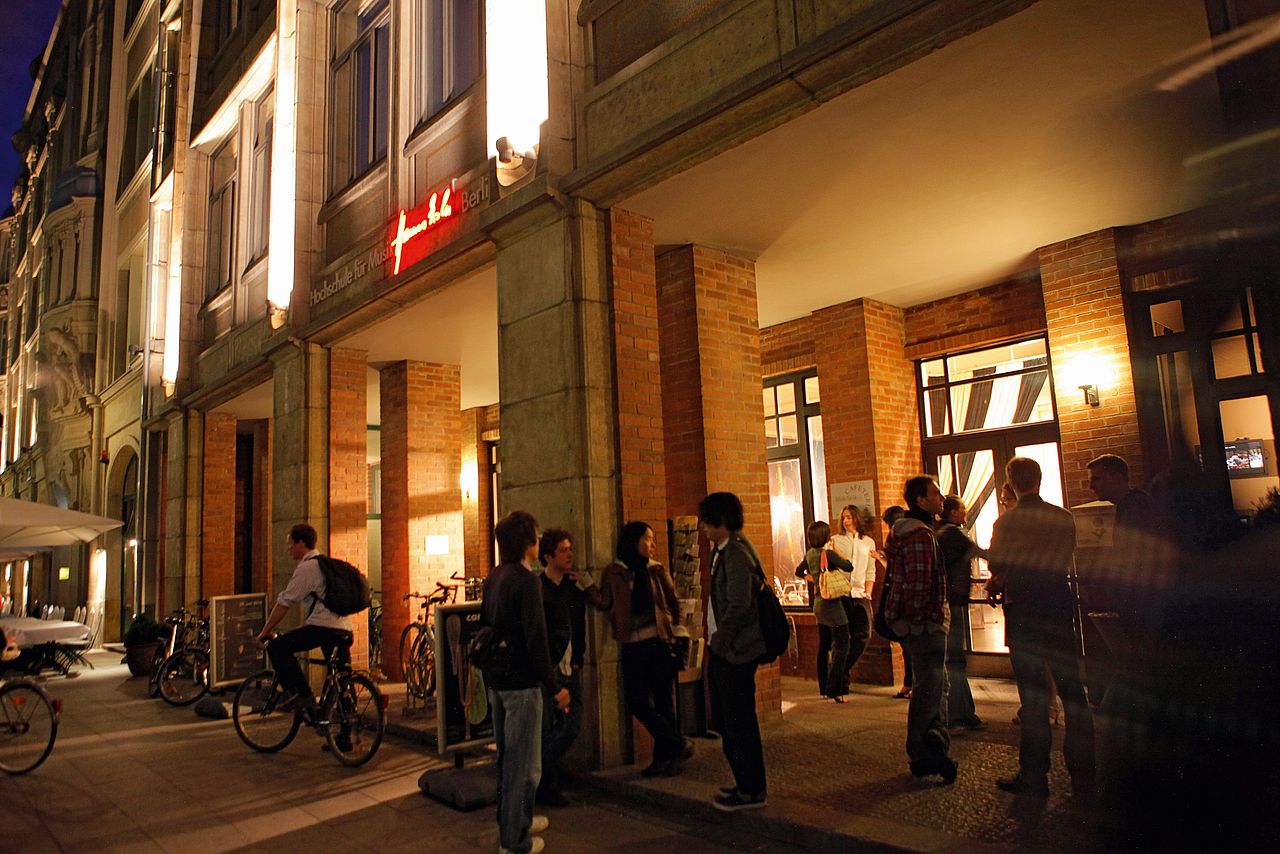 Charlottenstraße 55
The Hanns Eisler School of Music Berlin, founded in 1950 as the "Deutsche Hochschule für Musik" (German Academy for Music), is located at Gendarmenmarkt in Berlin's historic Mitte District, directly behind the Konzerthaus Berlin. Located in the main building at Charlottenstraße 55 is Department A for voice/music theater and direction, the subjects conducting and rehearsal accompaniment, both belonging to Department C, and Department D for piano, composition, and musicology, as well as the rectorate and the interdepartmental administration. Taking place in a customizable studio, featuring the most up-to-date performance technology, and in two chamber music halls, are numerous events organized by the Hanns Eisler School, as well as music theater performances, auditions, and competitions. Students have access to numerous practice rooms and a directly adjacent cafeteria operated by studierendenWERK Berlin, as well as to the school's comprehensive library.
The Neuer Marstall at Schloßplatz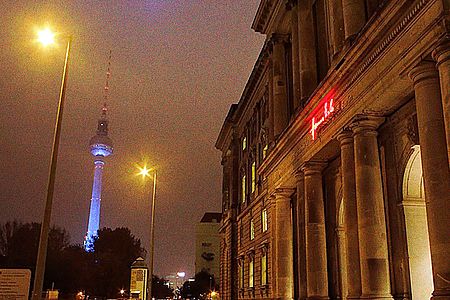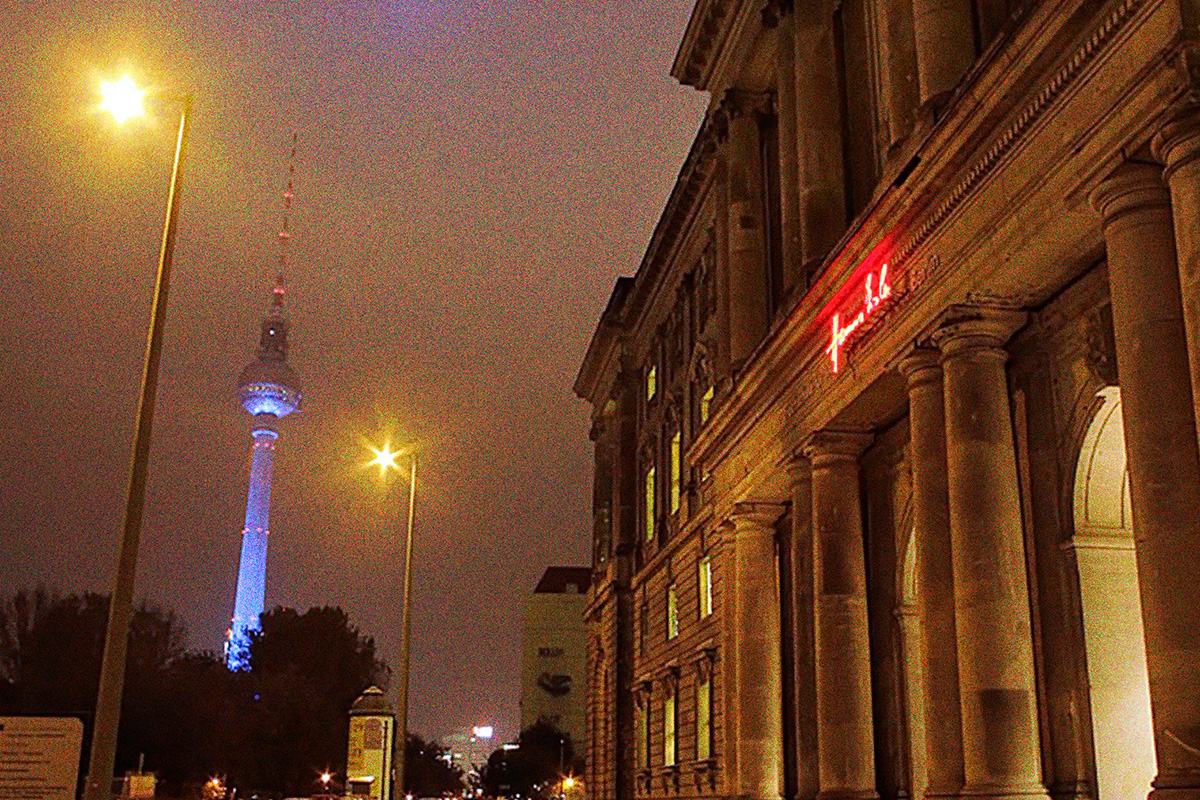 The Neuer Marstall, with its prominent location at Schloßplatz near Museumsinsel, was inaugurated as a second location in April 2005. Today, the royal stables of the former Berlin City Palace, erected in 1900 by Ernst von Ihne, accommodate both Department B for stringed instruments, harp, and guitar, as well as the subject areas in woodwinds and percussion, both located in Department C. The opulent, landmarks-protected building was entirely gutted during renovations, and its current interior configuration displays contemporary colors, a sculptural design, and sophisticated acoustic elements. These are found in particular in the Krönungskutschensaal (Royal Coach Hall), used in particular for orchestral rehearsals, in the Galakutschensälen (Gala Coach Halls) I and II, as well as in numerous practice cabinets, whose acoustically decoupled cell structure offers students optimal conditions.