#zukunfteisler
Dear alumni, friends and patrons of the "Eisler",
An important milestone lies ahead of us: the university will celebrate its 75th anniversary in 2025. In order to prepare this anniversary four years from now, we want to direct our gaze into the future now.
75 years Eisler - what makes us special?
What is the link between the Eisler and Berlin?
What do we wish the Eisler for the future?
What does our artistic training at the Eisler stand for?
What do we want to work on together?
Students, teachers and administrative staff have already been asked under the hashtag #zukunfteisler. In the video interviews, Wladimir Jurowski, Byol Kang, Claudio Bohórquez, Tanja Dorn and Jonas Kämper shed light on these questions from their point of view with short statements.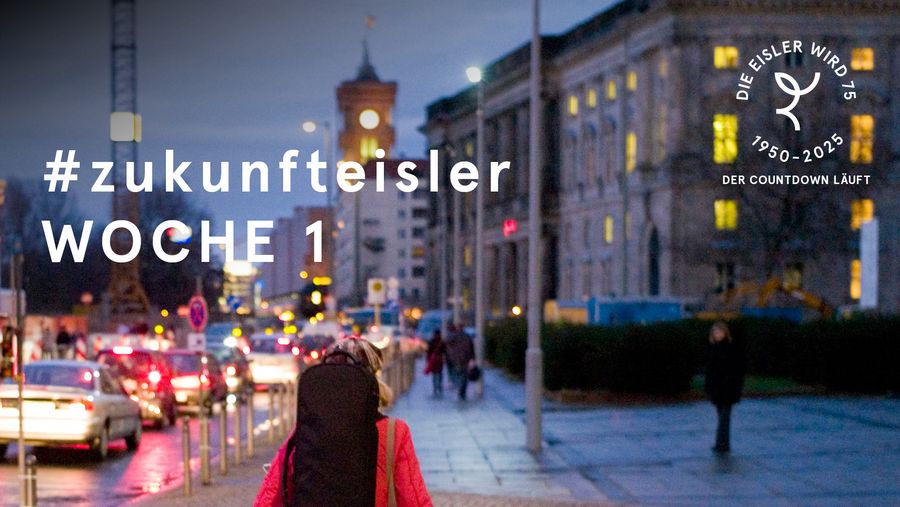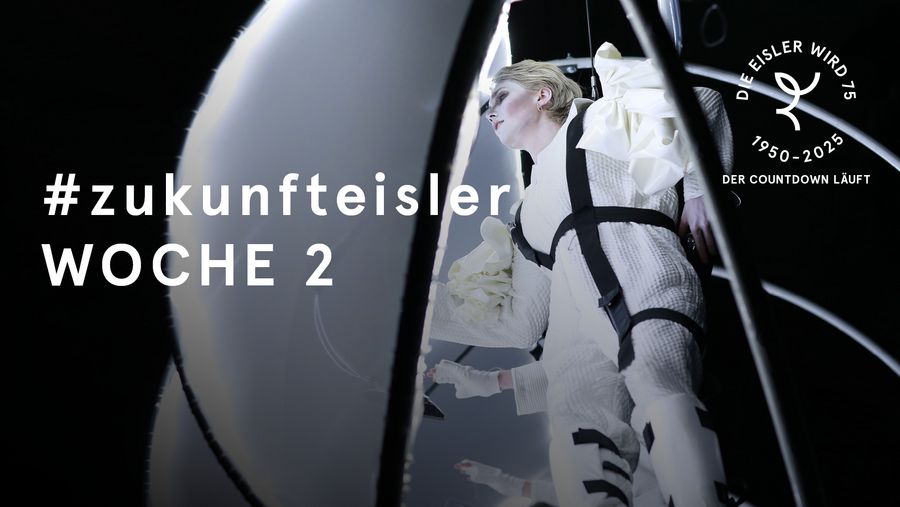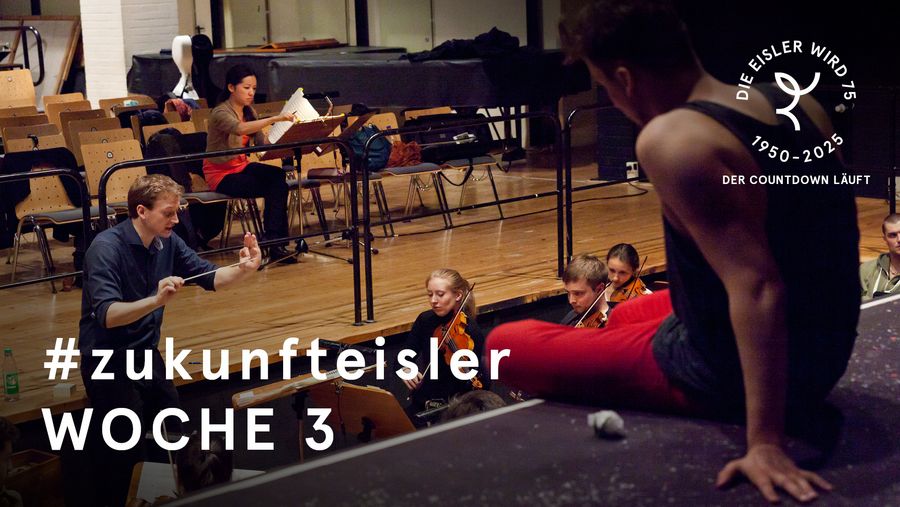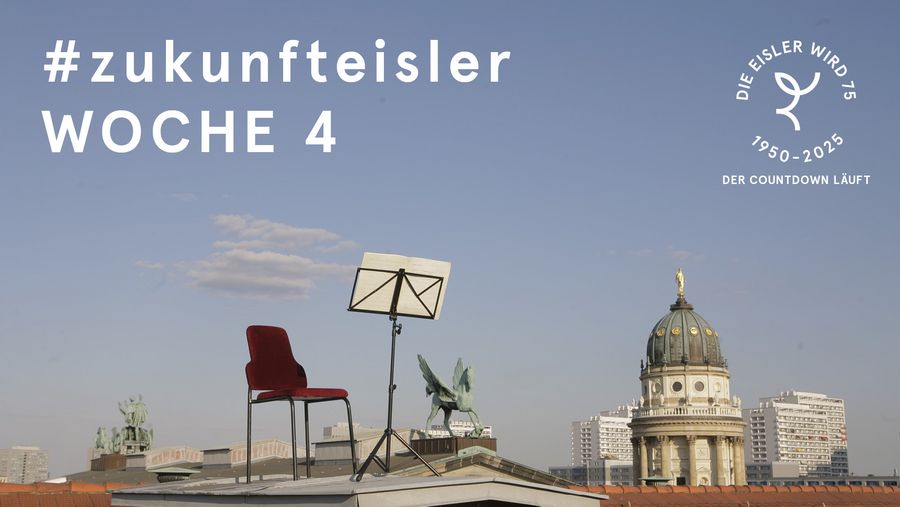 #zukunfteisler
Now the thoughts and ideas of our alumni as well as our friends and patrons are in the spotlight:
How do you see the future of artistic education with a view to our university? What should our role be in it? What skills does an artist need to have today? And what do you wish the Eisler for the future?
You too are part of the Eisler: your contribution, your impulse, your perspective are important for us!
Thank you very much for your commitment and support in the further development of our university.
Sarah Wedl-Wilson

President

Juliane Biedermann
President of the Societyof Friends and Patrons