Bundestag President Dr. Wolfgang Schäuble new patron of the Society of Friends and Patrons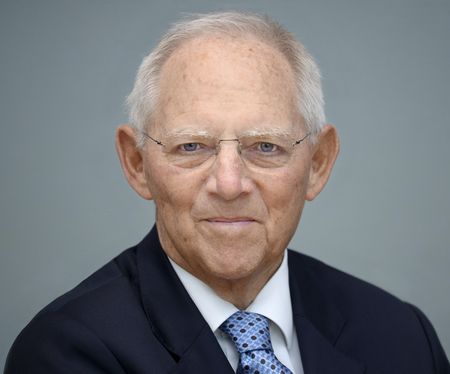 Bundestag President Dr. Wolfgang Schäuble, member of the Bundestag since 1972, takes over the patronage for the Society of Friends and Patrons of the Hochschule für Musik Hanns Eisler Berlin e.V,
Dr. Schäuble is not only known to the Berlin audience as a frequent and knowledgeable concert goer. "All worries fell away from him when he entered the Philharmonie", he said at this year's European concert of the Berlin Philharmonic.
Sarah Wedl-Wilson, rector of the School, and Juliane Biedermann, chairwoman of the Society, are happy about Schäuble's commitment: "It's a beautiful and important sign of solidarity with the young musicians in whose hands the future of the music business lies."
The Society of Friends and Patrons of the Hanns Eisler School of Music Berlin was established in 1997 by the former rector Christoph Poppen together with Andrea Gräfin von Bernstorff and is primarily there to support the students. With the beginning of the Corona crisis in 2020, the association and the school jointly launched the "Coronacare" aid initiative, which quickly raised numerous donations from private donors. This financial support could be passed on to students in emergency situations unbureaucratically.
To promote professional prospects for young musicians, the association awards the startup!music Prize, which has successfully supported the Egyptian soprano Fatma Said, the Ukrainian violinist Diana Tishchenko, the Lithuanian clarinetist Žilvinas Brazauskas and the innovative STEGREIForchester .