Raúl da Costa, Giuseppe Guarrera and Kunal Lahiry receive an annual scholarship from the Carl Bechstein Foundation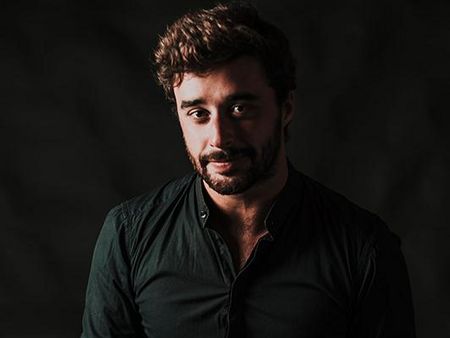 The Carl Bechstein Foundation has selected one student and two Hanns Eisler graduates from over 90 applicants for an annual scholarship: Raúl da Costa is currently studying in the piano class of Prof. Kirill Gerstein, Giuseppe Guarrera completed his master's degree with Prof. Eldar Nebolsin in 2016 and Kunal Lahiry completed his master's degree in song composition in 2019 in the class of Prof. Wolfram Rieger.
In February 2021, the Carl Bechstein Foundation announced a total of 10 scholarships for outstanding young pianists aiming for a solo career in the classical field. Due to the pandemic and the lack of performance opportunities for young musicians, the foundation increased the number to 18 scholarships and made it possible to make a one-off payment of 2,000 euros each to 68 unselected applicants whose applications formally met the tender criteria.
The annual scholarships of 12,000 euros each awarded for the first time are granted by the Bechstein Foundation as monthly funding of 1,000 euros. The total value of the aid is a total of 352,000 euros, originally planned for 120,000 euros. The Carl Bechstein Foundation would like to give the young pianists, whose professional careers are significantly affected by the corona crisis, a sign of hope and confidence along with the urgently needed financial support.