Support our new Centre for Chamber Music
Chamber music enjoys a distinguished tradition at the Hanns Eisler School of Music Berlin, which has given rise to many outstanding ensembles. Internationally successful chamber music ensembles – among them the Vogler Quartett, the Kuss Quartett, Trio Orelon, Amatis Trio and the Pacific Quintet – advertise the Hanns Eisler School as one of the most important teaching institutions for chamber music worldwide. To carry this tradition forward, and to meet the continuing demand for high-quality ensembles on the classical music scene, the School has founded a new "Centre for Chamber Music."
The new center offers young, aspiring ensembles attractive artistic and professional perspectives: alongside regular master classes, a chamber music competition, exchange programs, and numerous performance opportunities, whether at the School itself or at other venues, the Master Ensembles in particular prepare students for professional life in an immediate and targeted way.
The Centre for Chamber Music is a place where students and instructors from the entire School come together to perfect their skills in ensemble playing.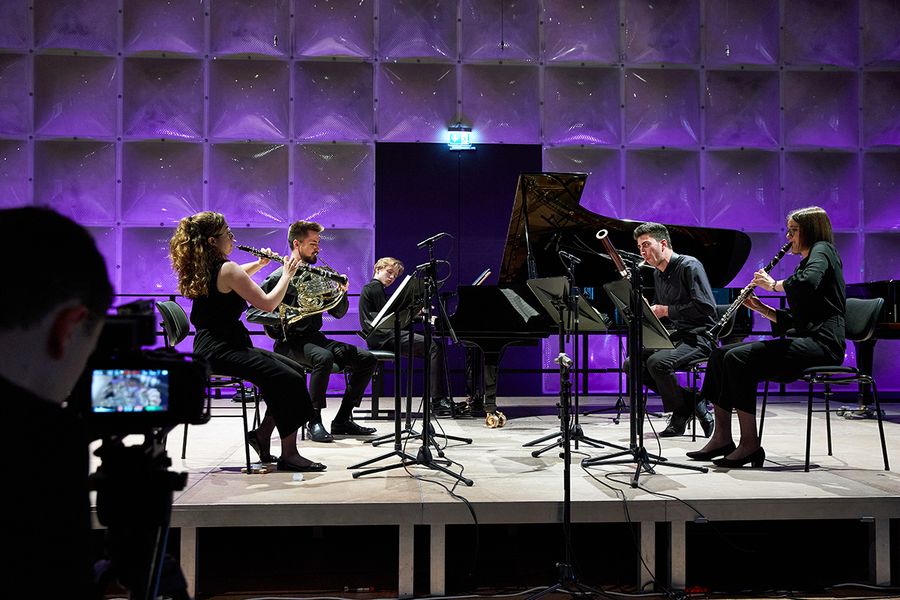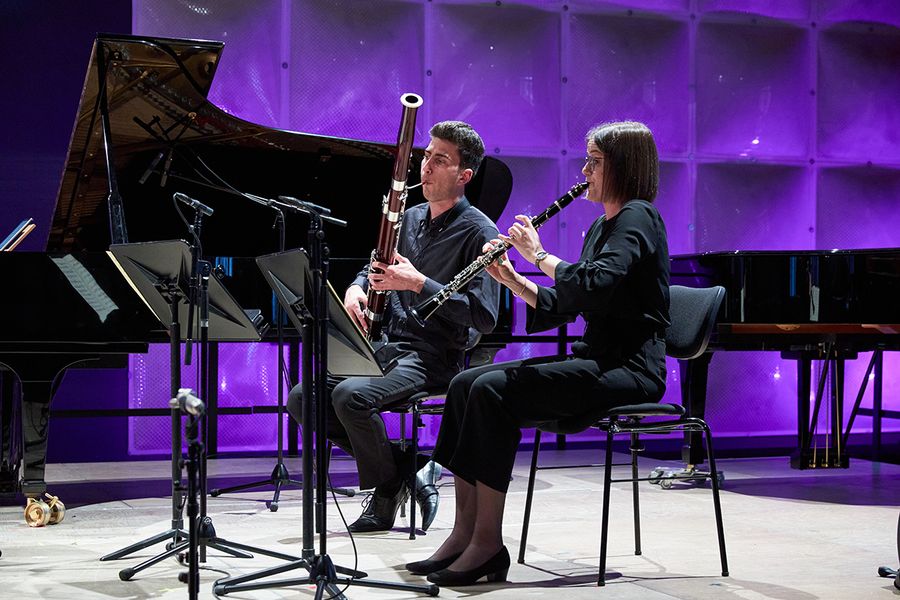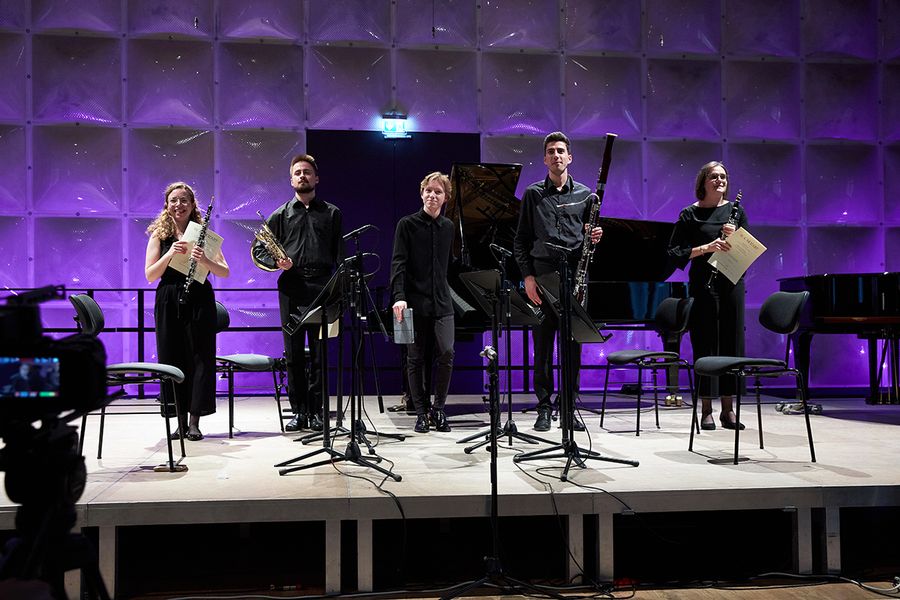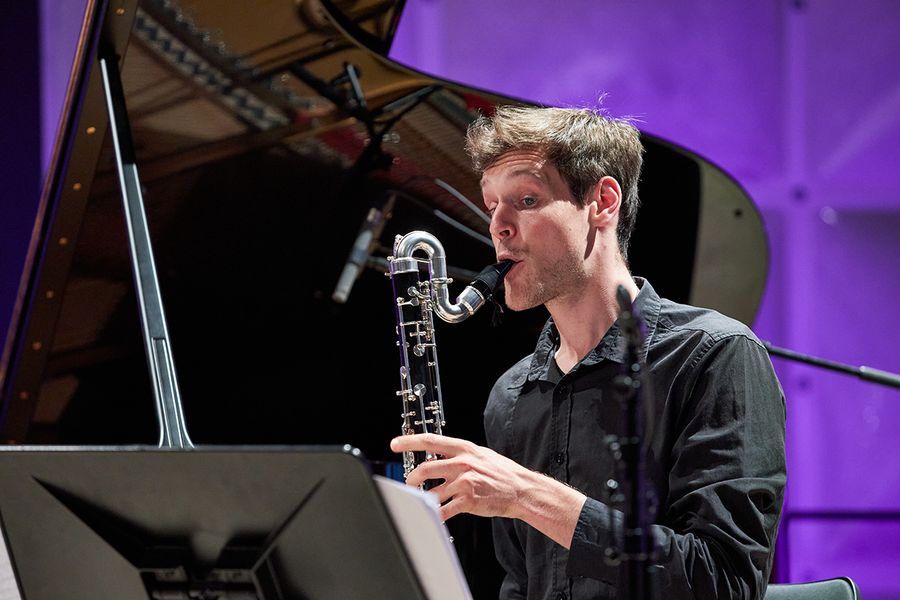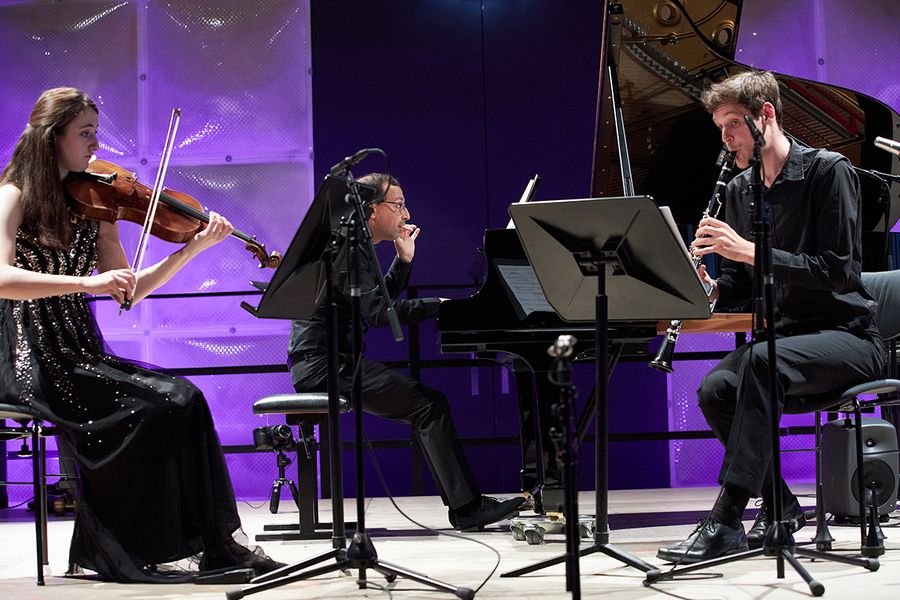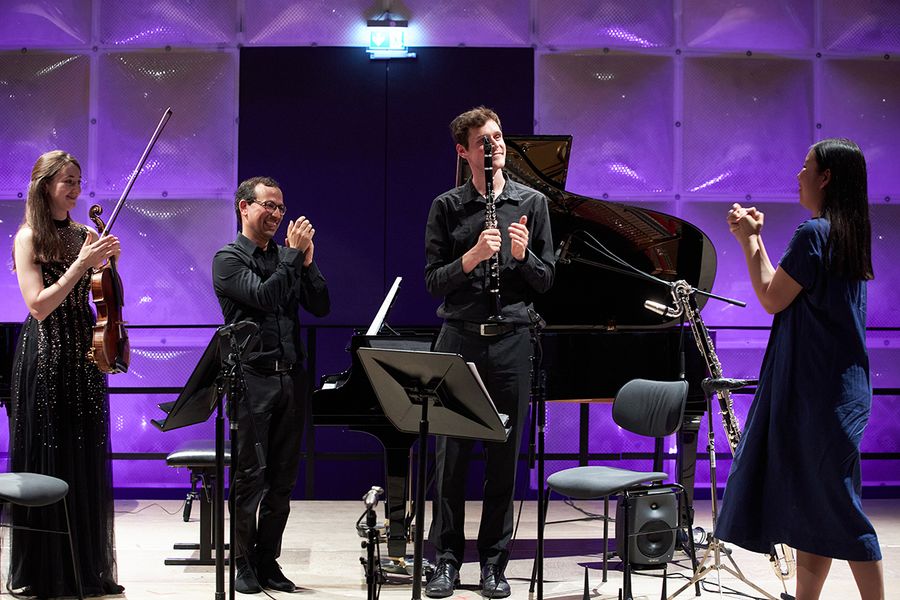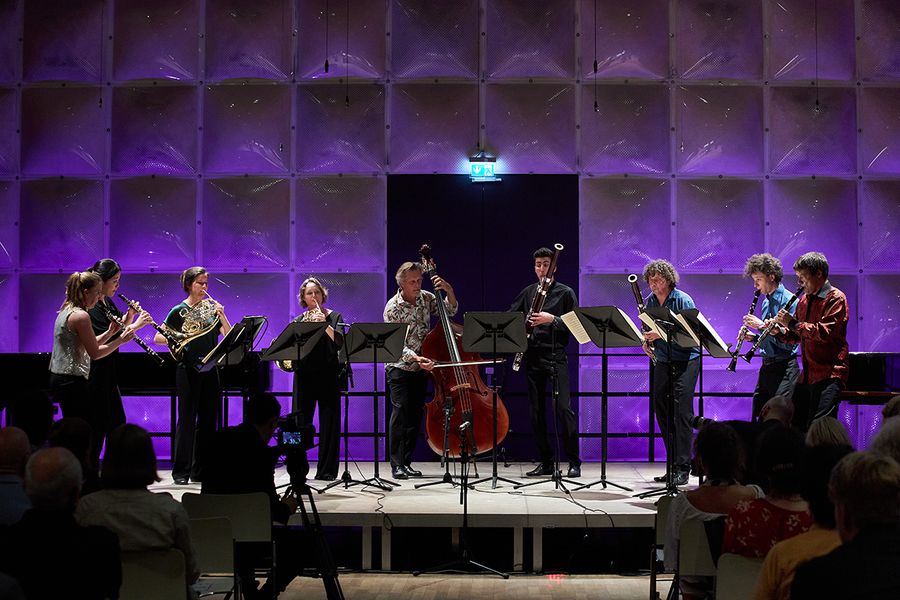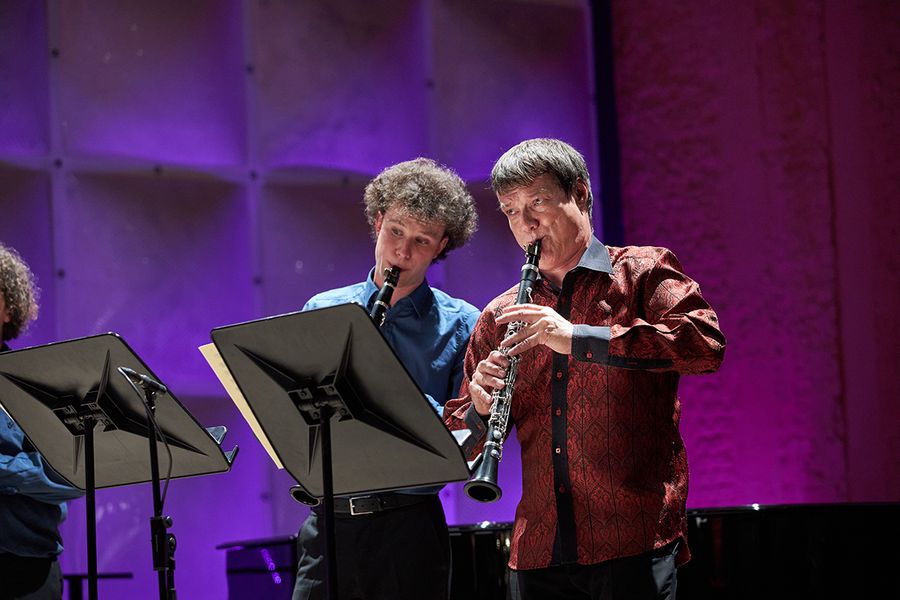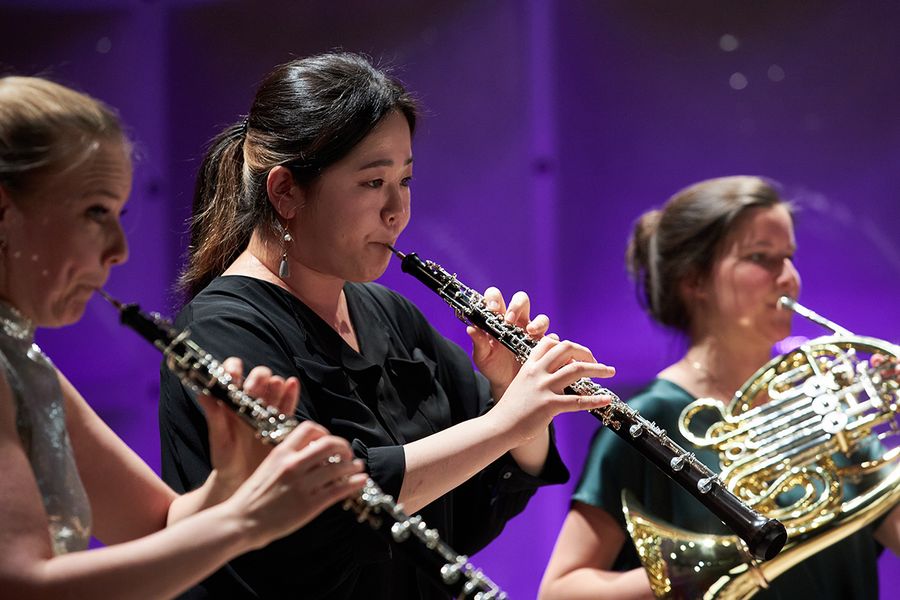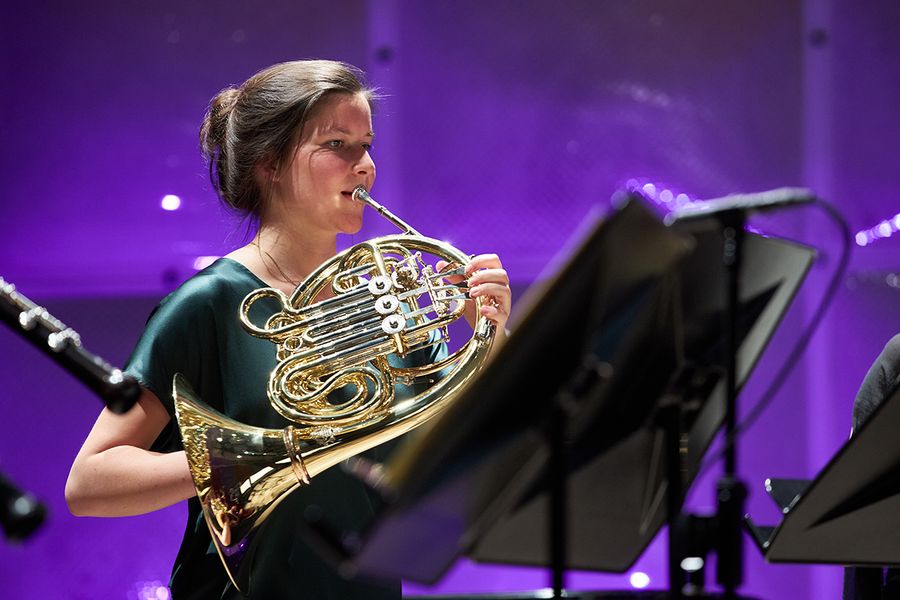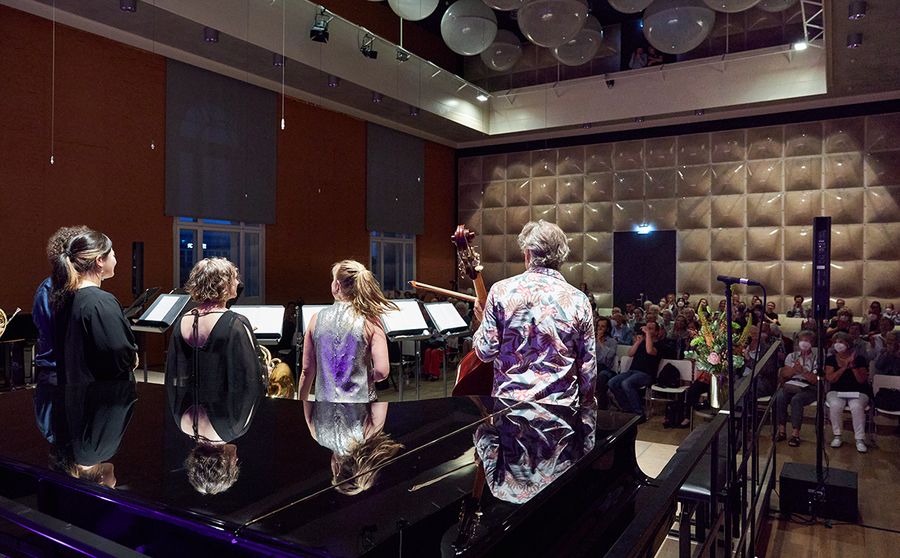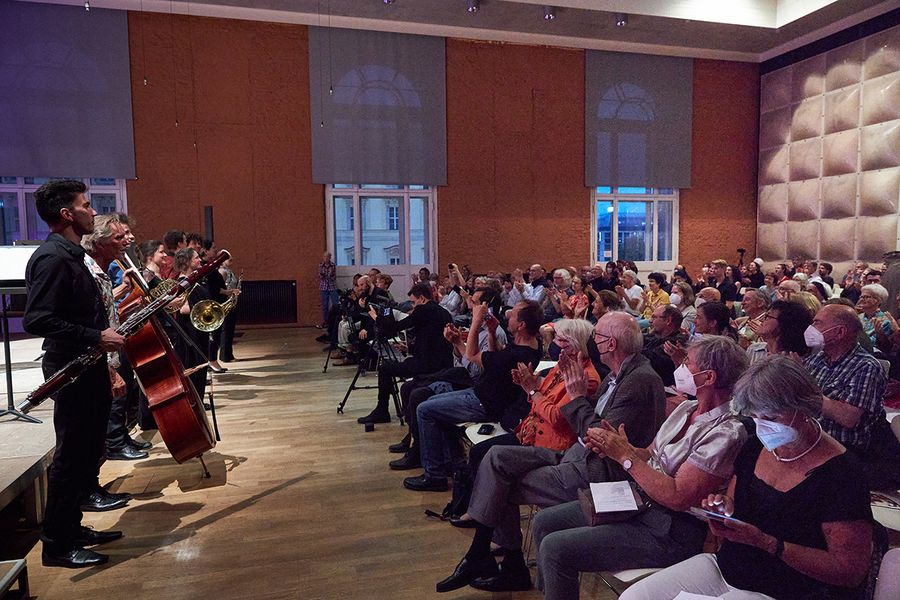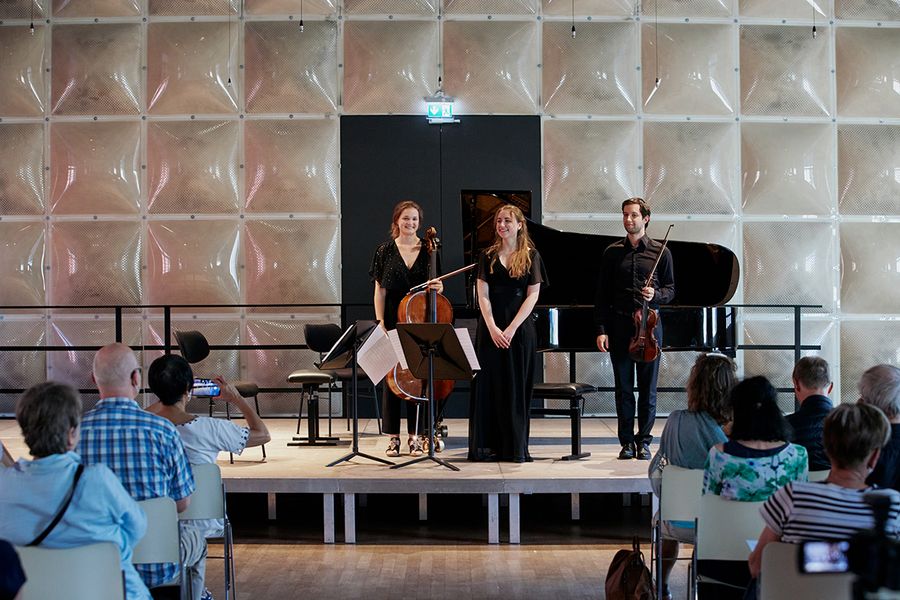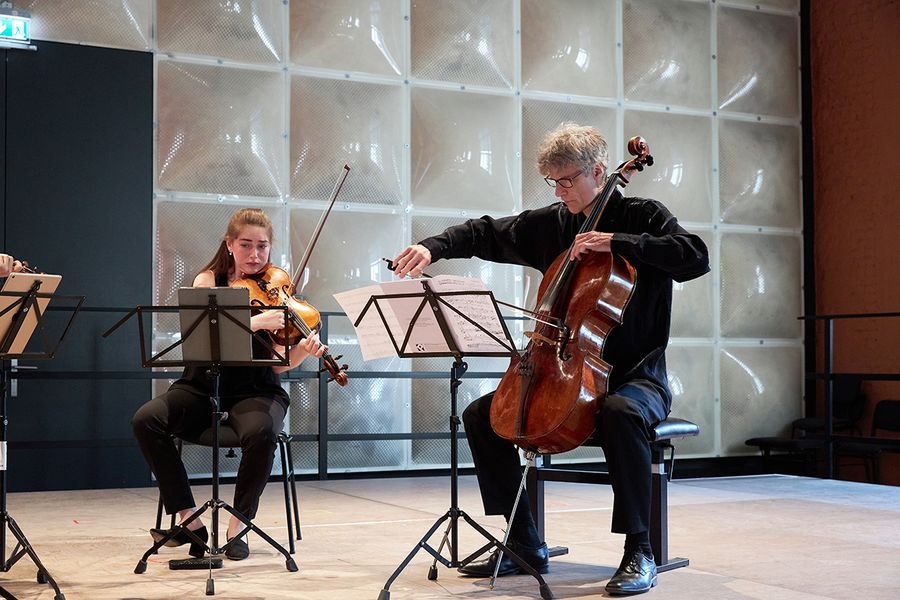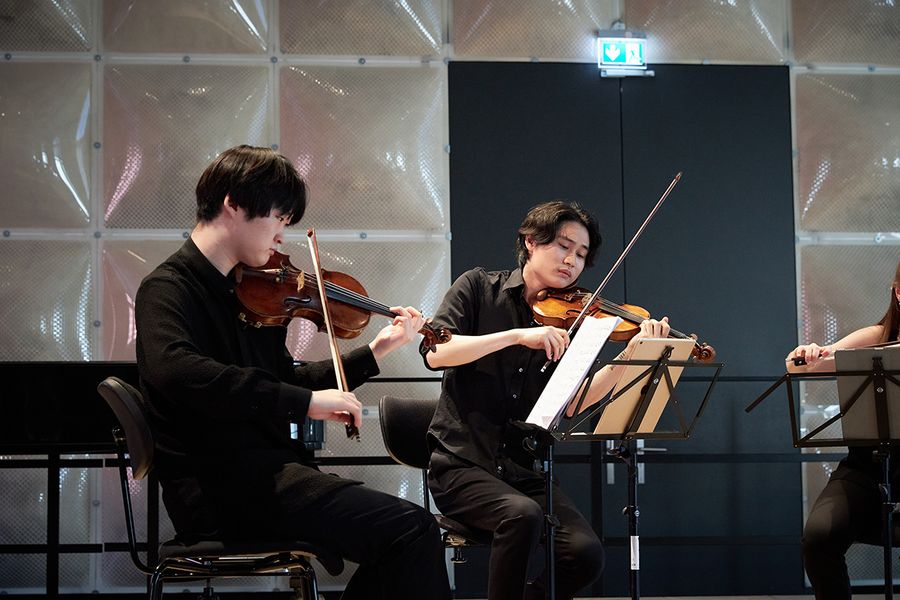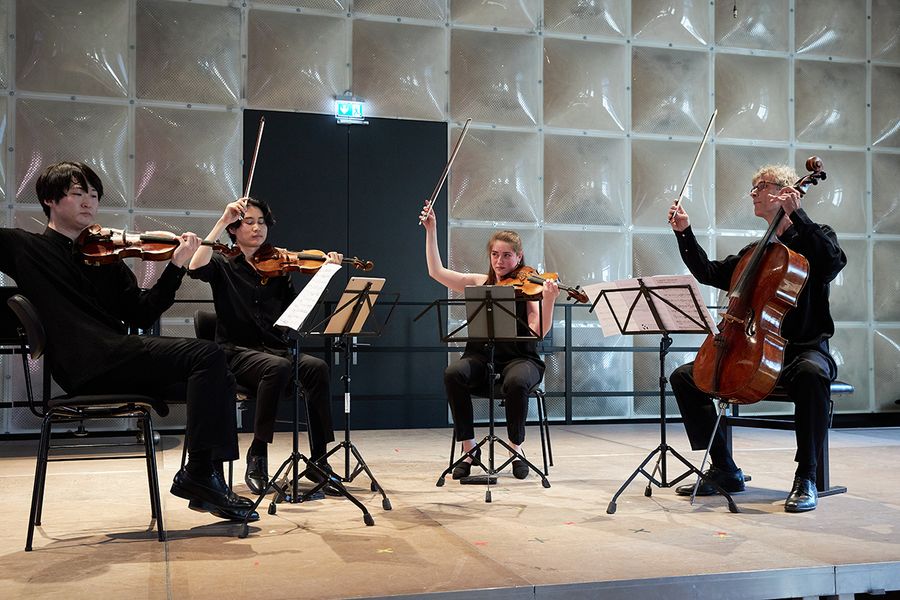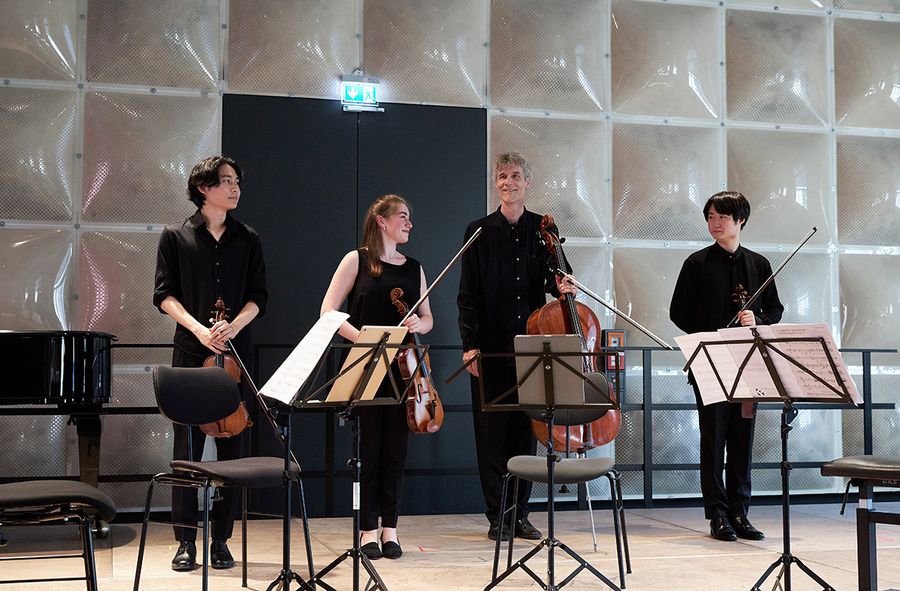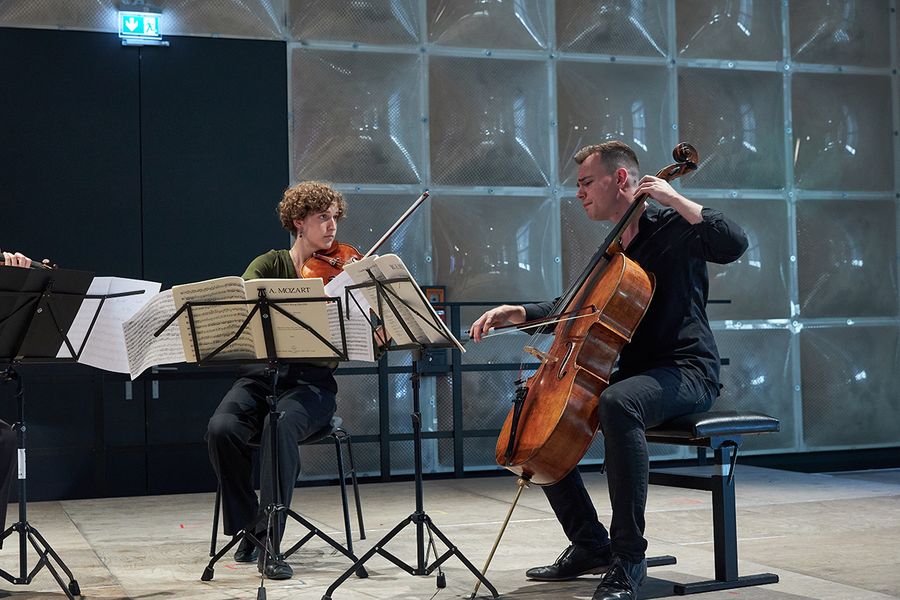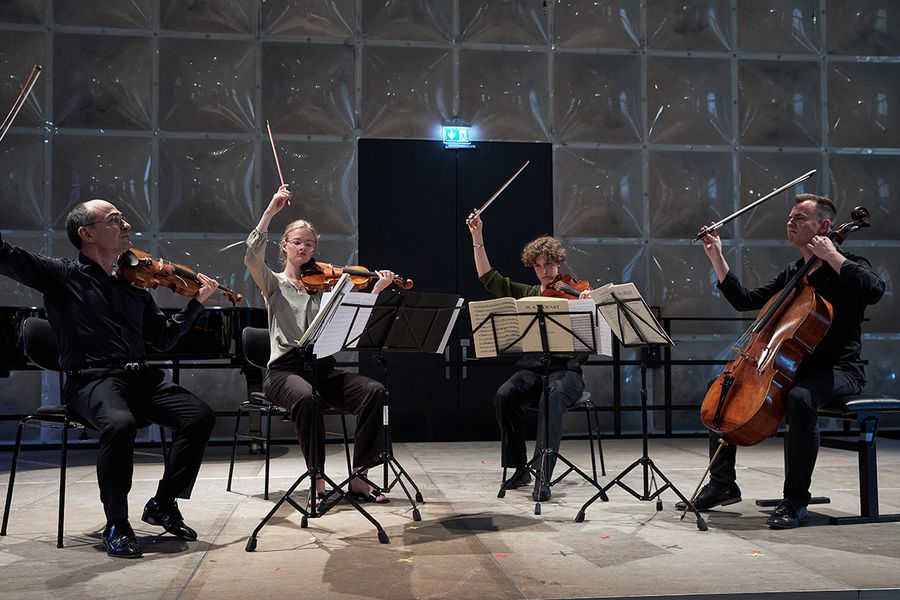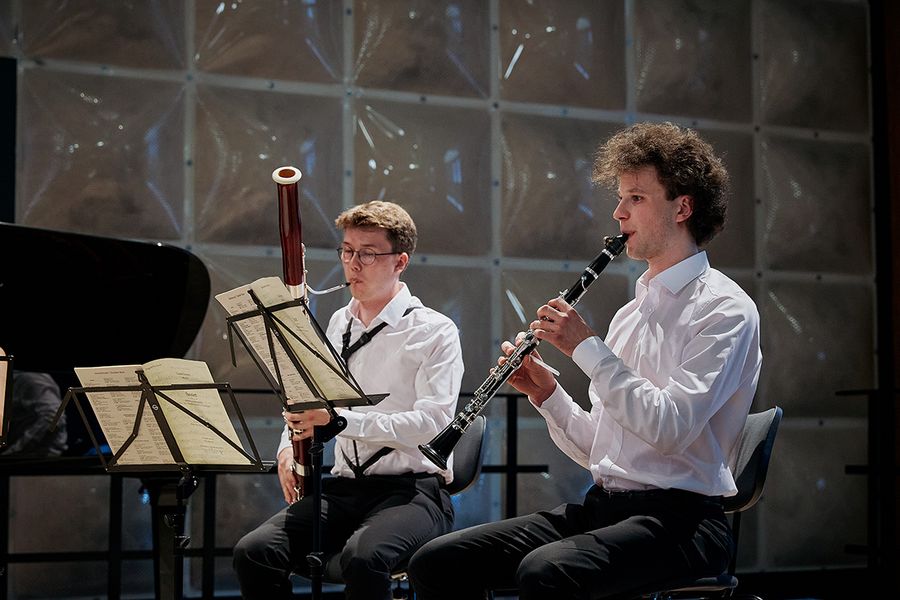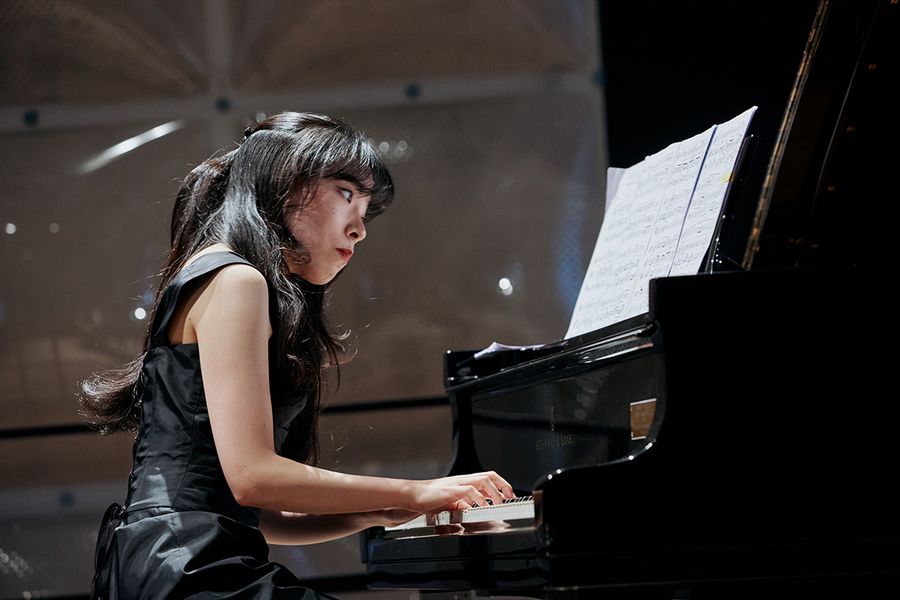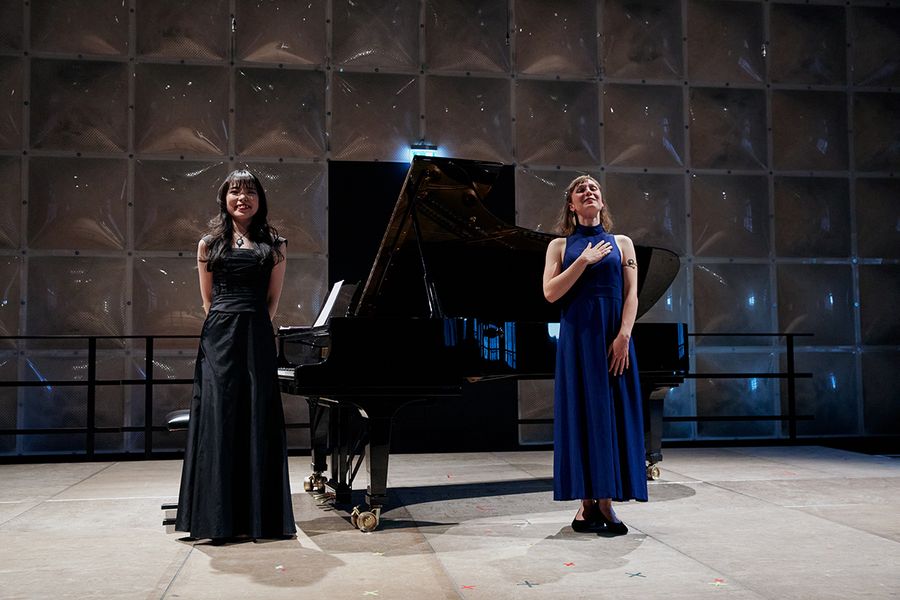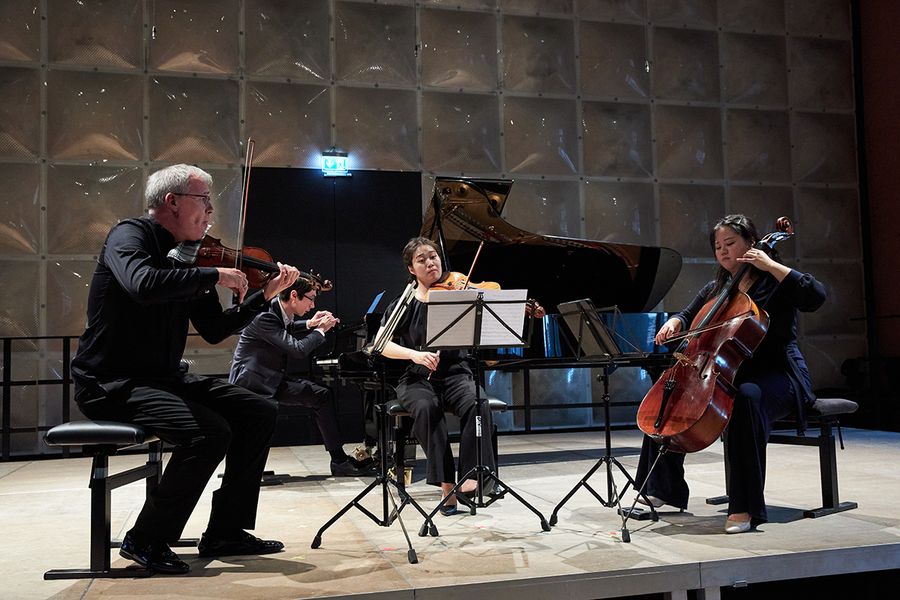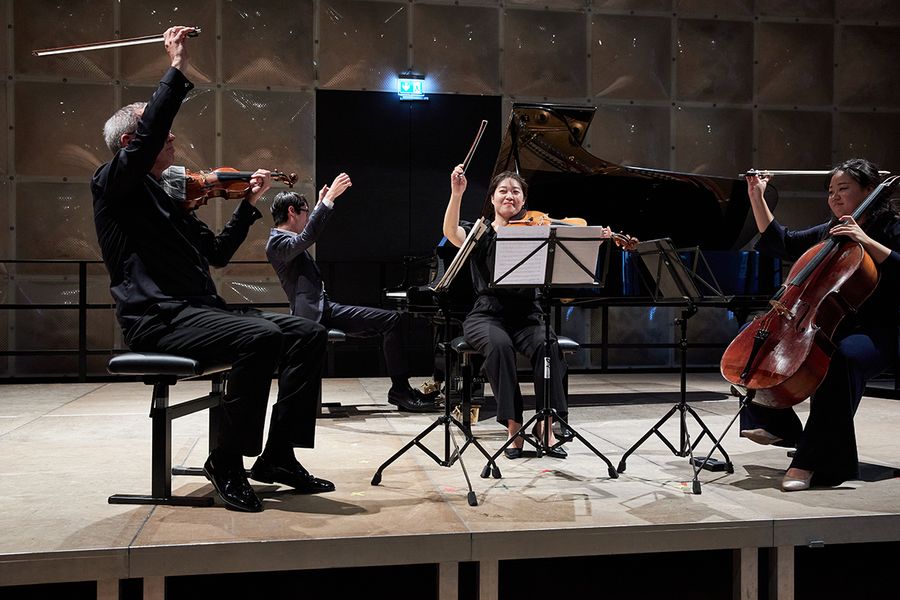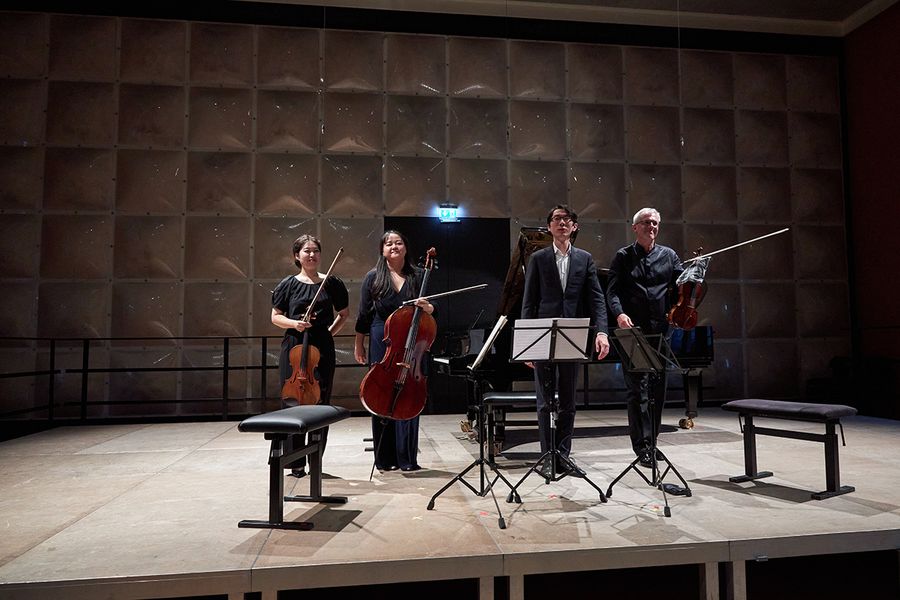 In chamber music, the excellence aspired to through the training of soloists is integrated with the mutuality and cooperation that is so characteristic of ensemble playing.
Prof. Wolfgang Redik
Help finance our master classes
Master classes represent an enhancement of teaching activity, and a major asset to students of chamber music. Here, students receive a second opinion concerning their accomplishments to date, along with constructive suggestions for improvement.
A one-day master class with outstanding artists costs €600.
Help us to establish a competition at the Eisler School
Competitions are a vital component in the development of professional musicians. At the Eisler School, the Chamber Music Prize encourages young ensembles to prepare a wide-ranging repertoire in a goal-oriented way, to attain professional standards as an ensemble, and to develop competitiveness.
The overall organization of a competition (preliminaries, prize money, jury, etc.) costs €10,000.
Donate to the Eisler Chamber Music Festival
As the highpoint of the activities of our Center for Chamber Music, we are planning an annual Chamber Music Festival designed to dazzle concertgoers in Berlin for an entire weekend. Students, instructors, and School alumni will join forces to form ensembles that will present a high-quality musical program.
Costs for the festival as a whole amount to approximately €15,000.
Regardless of how splendid, imaginative, and vibrant the individual voices of a chamber music work may be, they must nonetheless be brought into harmony with one another if they are to result in a coherent whole. And that is what is at stake in chamber music instruction..."
Prof. Jonathan Aner