Álfheiður Erla Guðmundsdóttir joins soloist ensemble of Basel Theater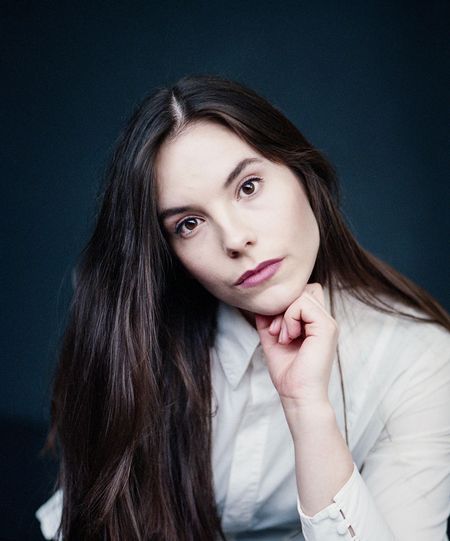 The Icelandic soprano Álfheiður Erla Guðmundsdóttir will be engaged in the soloist ensemble at Theater Basel for the 2021/22 season. At the Hanns Eisler she is currently studying for a master's degree with Prof. Michail Lanskoi, and previously completed her bachelor's degree with Prof. Anna Korondi. In the coming season she will take on roles in the Matthäus-Passion, Einstein on the Beach, Don Carlos, Carmina Burana, Die Zauberflöte and at the world premiere of Die Mühle by Saint Pain in Basel.
Álfheiður Erla Guðmundsdóttir won the third prize and a special prize at the Giulio Perotti International Singing Competition in 2015. She has already been selected twice for the Britten-Pears Young Artist Program, where she worked with the singer Anne Sofie von Otter. In January 2019 she took part in the SongStudio in Carnegie Hall under the direction of Renée Fleming. She made her debut at the Berlin State Opera in the title role of "Snow White" (Wolfgang Mitterer / Engelbert Humperdinck). In 2019 she won the second place and a special prize at the International Haydn Competition for classical song and aria. In the 2019/20 season she was a participant in the Thuringian Opera Studio. As a soloist in recitals and in sacred works, she appears regularly in Iceland and Germany. She is also a recipient of the Deutschlandstipendium at the Hanns Eisler University of Music in Berlin. She has been supported by the Friends of Young Musicians Berlin, Yehudi Menuhin Live Music Now Berlin e. V. and Ingjaldssjóður Iceland.