Haesue Lee awarded 1st prize in ARD Music Competition Viola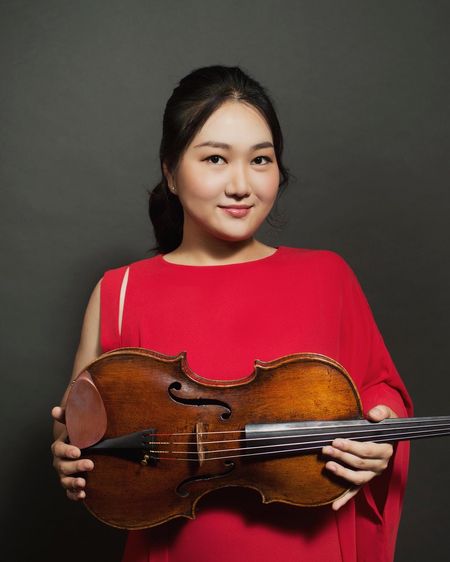 The South Korean violist Haesue Lee has won the 1st prize and the Audience Award of the ARD Music Competition. Haesue Lee completed her Master's studies with Prof. Tabea Zimmermann in the summer semester of 2023. In the Herkulessaal of the Residenz in Munich, the Eisler alumna played William Walton's Concerto for Viola and Orchestra at the finale of the renowned competition, accompanied by the Bavarian Radio Symphony Orchestra conducted by Andrew Grams. Two third prizes were awarded to Ionel Ungureanu and Takehiro Konoe.
Violist Haesue Lee is the winner of the First Prize and Audience Award of the Primrose International Viola Competition, as well as a prize winner of the Johansen International Competition 2015 and the Albert M. Greenfield Competition 2014.
She made her debut at New York's Carnegie Hall at the age of 12 and has performed as a soloist with the Philadelphia Orchestra, Prince George's Philharmonic Orchestra and Ensemble 212. Haesue Lee is a passionate chamber musician and has participated in the Marlboro Music Festival, the Ravinia Festival and the Bridgehampton Music Festival, among others.
Prior to her master's studies with Prof. Tabea Zimmermann at Eisler, Haesue Lee studied at the Curtis Institute of Music with Hsin-Yun Huang and Roberto Diaz. She will continue her studies with Tabea Zimmermann at Kronberg Academy from October 2023.