International Classical Music Awards 2023: Saò Soulez-Larivière Young Artist of the Year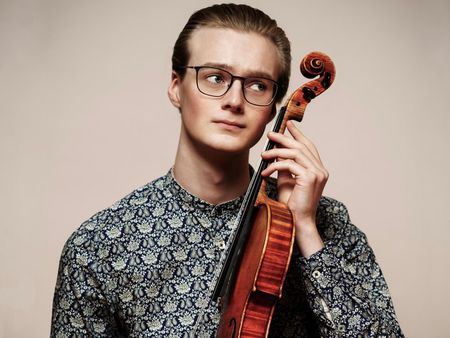 The 24-year-old violist and Eisler graduate Saò Soulez-Larivière, who studied in Prof. Tabea Zimmermann's class from 2017 to 2022, has been named "Young Artist of the Year 2023" at the International Classical Music Awards. The renowned classical music prize is awarded by jurors from leading international music magazines and broadcasters. The ceremonial presentation will take place on 21 April 2023 at a gala concert with the NFM Wroclaw Philharmonic Orchestra at the National Music Forum in Wroclaw, Poland.
Sào Soulez Larivière has already won several awards at international competitions, such as the Tokyo International Viola Competition 2022, the Oskar Nedbal Viola Competition 2020, the Max Rostal Competition 2019 and the Johannes Brahms Competition 2017. As a soloist, chamber and orchestral musician, he performs with various ensembles at concert venues throughout Europe. In 2021, he recorded his first solo album "Impression". Regular participation in academies at various festivals, such as the Verbier Festival, the Kronberg Festival and the Schleswig-Holstein Musik Festival, complements his musical education.