Michaela Špačková receives the startup!music award 2022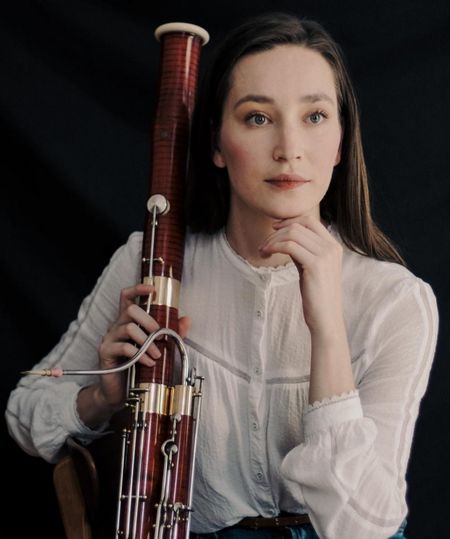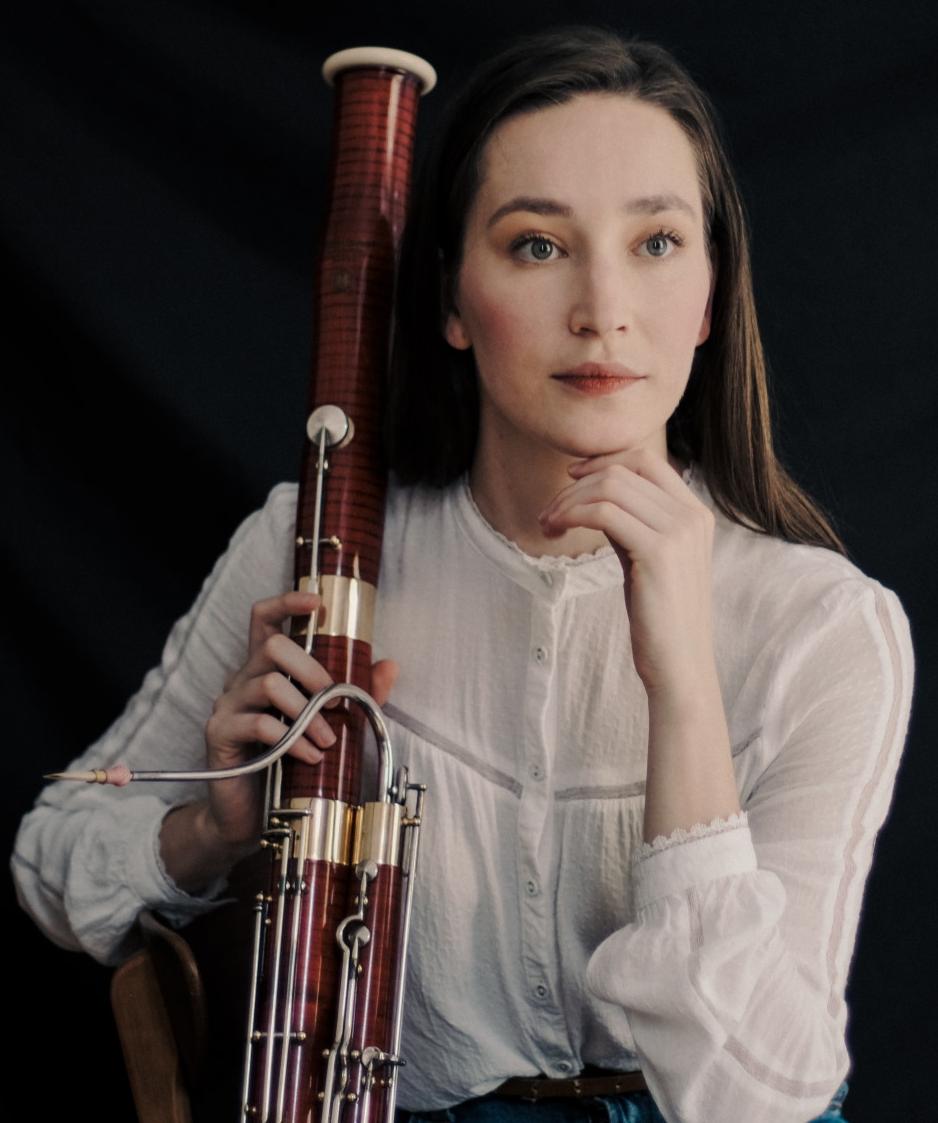 She is an extraordinary musician, winner of several awards, committed and musically versatile. The young Czech bassoonist Michaela Špačková presents her instrument with great enthusiasm. She receives the startup!music prize 2022, endowed with 5,000 euros, from the friends and patrons of the Hanns Eisler School of Music Berlin. Michaela Špačková can show that the bassoon is not only an important orchestral instrument, but also an amazing melodic instrument that deserves solo performance. It will therefore be unusual in the selection of the repertoire at the benefit concert of the Society on April 28 in the Krönungskutschen-Saal, because the bassoon will be the focus. Guest of honor of the evening is Dr. Wolfgang Schäuble, MdB and former President of the Bundestag, who is welcomed as the new patron of the Society on the occasion of this concert.
Michaela Špačková recently won the audition as solo bassoonist with the Konzerthausorchester Berlin and will begin her trial period in the 2022/23 season. She plays as a member of the Orchestra Academy in the Staatskapelle Berlin and is a master's student with Prof. Volker Tessmann. After the Prague Conservatory, she completed her bachelor's and master's degrees at the Eisler and completed an Erasmus year at the Conservatoire national supérieur de musique et de danse in Paris. Michaela Špačková received a Deutschlandstipendium and the DAAD prize from the university. As a soloist, chamber and orchestra musician, she performs internationally with renowned orchestras and ensembles and has received numerous awards at international competitions.
The startup!music prize is awarded every two years by the Society of Friends and Patrons to outstanding talent among Hanns Eisler students and is generously supported by the WilmerHale law firm.
Already in May 2021, Dr. Wolfgang Schäuble took over the patronage for the association. He is not only known to the Berlin audience as a frequent and knowledgeable concertgoer. Sarah Wedl-Wilson, rector of the university, and Juliane Biedermann, chairwoman of the association, were delighted with Schäuble's commitment: "It is a nice and important sign of solidarity with young musicians, in whose hands lies the future of the music business."
#spotlightfagott: Benefit concert by the Society of Friends and Patrons
THU April 28 | 20 H | Coronation Coach Hall
Concert date and tickets in the events calendar