Pacific Quintet wins 1st prize in the music competition "Sound & Explanation" in 2021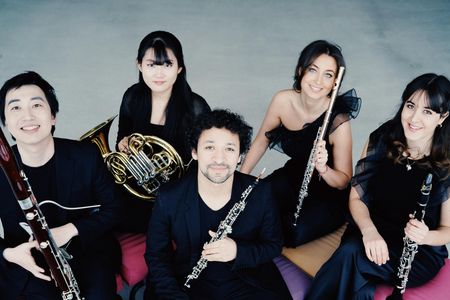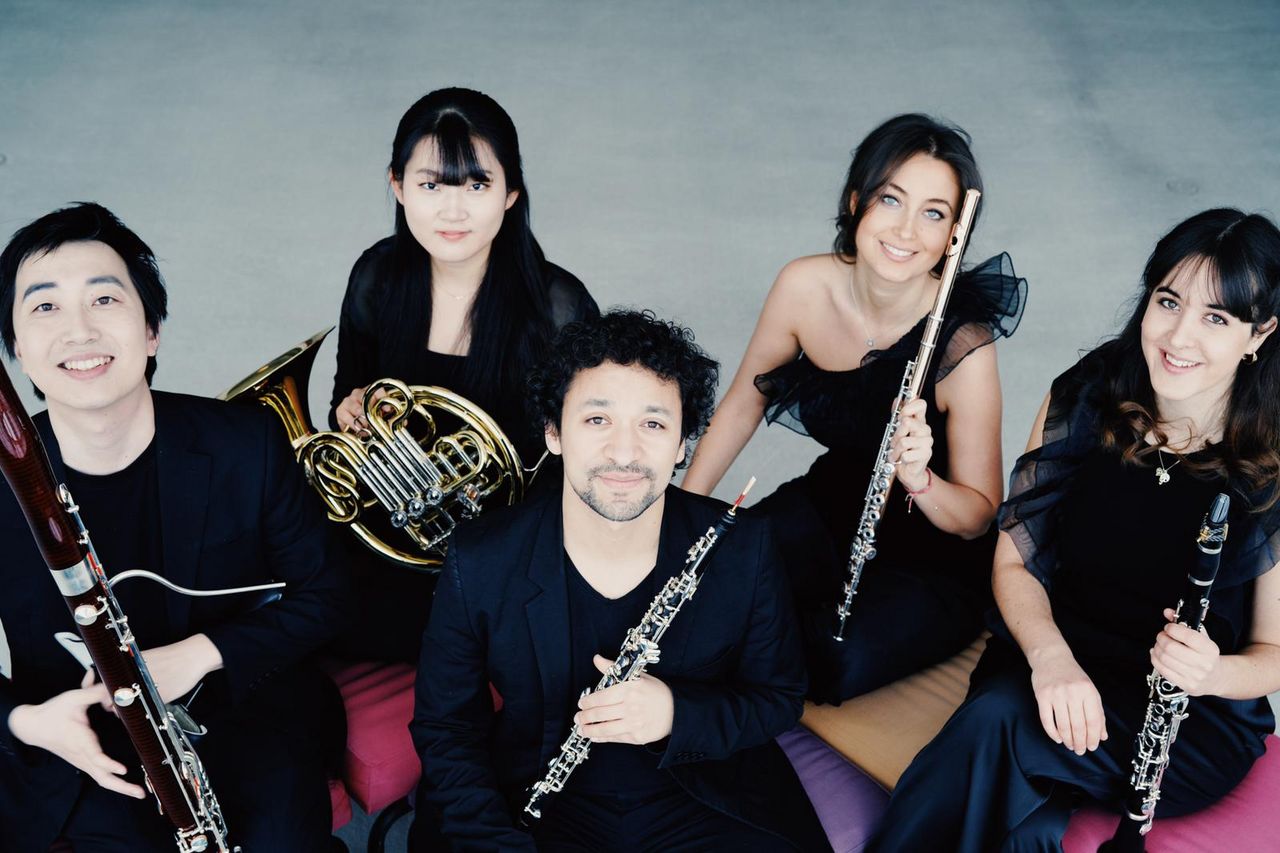 The Pacific Quintet has won the first prize, endowed with 10,000 euros, in the music competition "Sound & Explanation" in 2021, awarded by the Association of Arts and Culture of the German Economy at the Federation of German Industries e. V.The renowned Special Prize 2021 "Sound & Explanation" for ensemble was awarded to two chamber music ensembles. The two prize-winning ensembles will be honored at the 70th annual conference of the Kulturkreis der deutschen Wirtschaft on October 9, 2021.
The Pacific Quintet with Fernando Martinez (oboe), Aliya Vodovozova (flute), Kenichi Furuya (bassoon), Liana Leßmann (clarinet) and Haeree Yoo (horn) have been studying at the Hanns Eisler School of Music Berlin in the chamber music class of Prof. Martin Spangenberg since the summer term 2020. In addition to the prize money, the 1st prize is linked to moderation coaching, a video production and the opportunity to premiere a contemporary commissioned work.
"The quality of the ensembles participating in this year's music competition of the Kulturkreis der deutschen Wirtschaft was enormous - both in the pre-selection and among the seven finalists," said the jury member of the competition, the cellist Eckart Runge. Two other ensembles studying at Hanns Eisler were also on the shortlist of the competition: the Amatis Trio and the Trio Agora.
The Pacific Quintet first met at the "Pacific Music Festival" founded by Leonard Bernstein in Sapporo, Japan. The musicians come from Honduras, Russia, Japan, Germany and South Korea. They emphasize the diversity in their work and want to make the richness of the various traditions and cultures visible through music. In 2019, the Pacific Quintet won the 2nd prize at the "Carl Nielsen International Chamber Music Competition" in Copenhagen, and then made its debut in the chamber music hall of the Berlin Philharmonic. Renowned artists and educators such as Christian Wetzel, Nick Deutsch, Christian-Friedrich Dallmann and Wenzel Fuchs provided important musical impulses for the quintet.
The Kulturkreis der deutschen Wirtschaft im BDI e. V. is the institution with the longest tradition for entrepreneurial cultural promotion in Germany. With the contributions and donations of its members - including the leading companies in Germany - the cultural group has been promoting young artists in the fields of architecture, visual arts, literature and music since 1951. As a nationwide independent network, it unites culturally committed companies, business associations, company-related foundations and entrepreneurial personalities. It deals with corporate cultural promotion, represents the cultural and political interests of its members and advocates a society in which art and culture are understood as indispensable resources.