Sebastian Stier appointed professor at the Hanns Eisler School of Music Berlin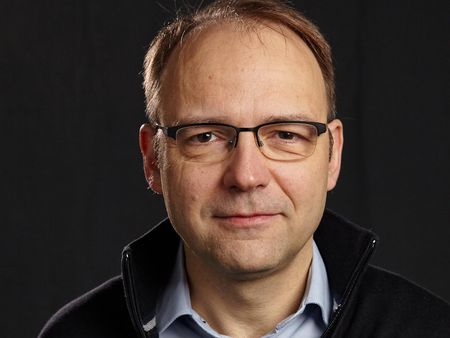 The composer Sebastian Stier has been appointed to the professorship for music theory in the department of composition and ear training this summer semester 2021.
He is a graduate of Hanns Eisler School of Music Berlin and studied composition with Prof. Paul-Heinz Dittrich and Prof. Hanspeter Kyburz. Stier wrote commissioned compositions for the Rheinsberg Music Academy, the Dresden Days of Contemporary Music, the MDR, the WDR, the Stuttgart State Opera and the Witten Days for New Chamber Music, among others. His works were a.o. performed at the Ultraschall Festival Berlin, at the ECLAT Festival Stuttgart, Styrian Autumn, ISCM World New Music Days 2011 Zagreb and have been documented many times on the radio. The interpreters of Stier's works include the Ensemble Modern, Klangforum Wien, Ensemble recherche, Ensemble Resonanz, ensemble unitedberlin, ensemble courage and the Sonar Quartet. He has received numerous awards for his works, including the Hanns Eisler Prize for Composition in 1993, 1995 and 1996, the Advancement Prize of the Akademie der Künste Berlin-Brandenburg 1997, the Composition Prize of the State Capital of Stuttgart 2001, the 1st Prize of the Composition Competition of the 7th Weimar Spring Days for Contemporary Music 2006.
Sebastian Stier was a juror and lecturer in the competition "Young people composed" at regional and national level, and since 1996 has been teaching music theory at the Berlin music high school "Carl Philipp Emanuel Bach". In 2012 he taught composition on behalf of Prof. Sidney Corbett at the State University for Music and Performing Arts Mannheim. Sebastian Stier has been teaching composition and analysis at the Hanns Eisler School of Music Berlin since 2004, and has been a visiting professor of music theory since the 2018/19 winter semester.