Trio Tempestoso Receives 2022 Dwight and Ursula Mamlok Foundation Award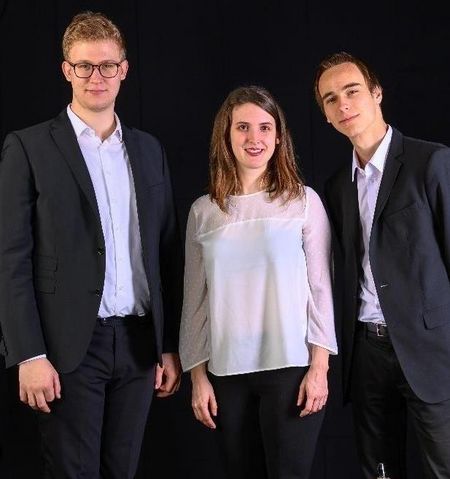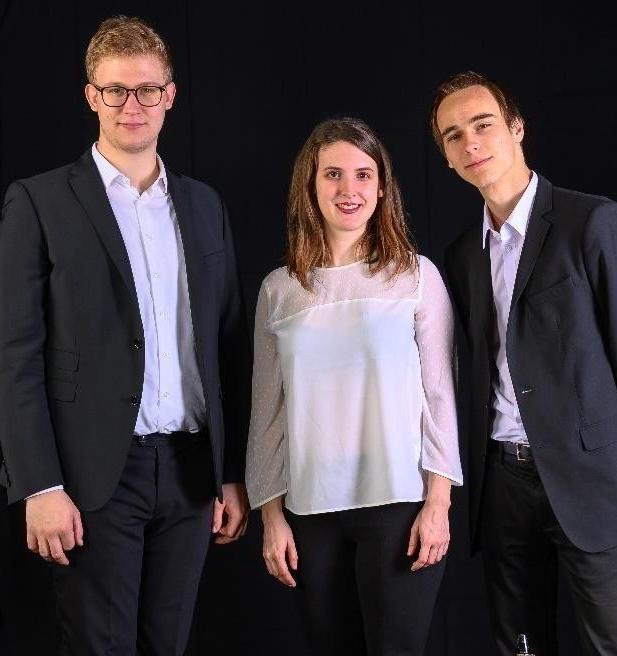 Trio Tempestoso has received the 2022 Dwight and Ursula Mamlok Foundation Contemporary Music Performers Award. The trio has been studying chamber music with Prof. Martin Spangenberg at the Eisler since this summer semester 2022. The foundation's prizewinners' concert will take place on June 27, 2022 in the Konzerthaus Berlin.
The Trio Tempestoso was founded in September 2017 in Graz with its extraordinary cast of Andraž Golob (clarinet), Urban Megušar (cello) and Sanja Mlinarič (accordion) and studied there with the accordionist Prof. Janne Rättyä, Gerald Pachinger, Julian Arp and Martin Rainer. In 2019, the trio at the Eisler received the Boris Pergamenschikow Prize for contemporary music, which is awarded by the university's support association.
The Dwight and Ursula Mamlok Prize is awarded to a soloist or ensemble that is particularly dedicated to the performance of contemporary music and is interested in performing the music of Ursula Mamlok. The awards are presented annually, alternating in Berlin and New York.